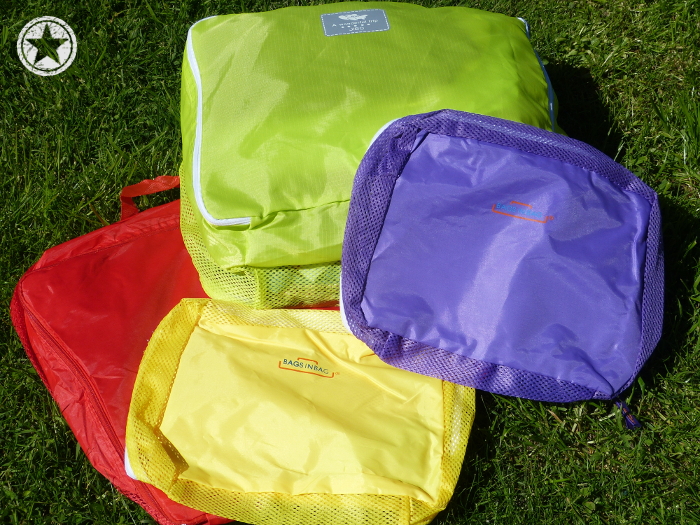 I mentioned in passing that we'd got packing cubes for our overseas trip.
These very simple, light-weight bags are great.  We've already had a chance to try them out.
The sets have 4 different sizes in each, all with mesh, nylon and a zip. The largest has a handle too.
The idea is that you pack like with like ie all your tops together, all your underwear together, all your bottoms together etc.
When you need a top you grab the whole tops bag instead of ferreting through each and every piece of clothing in your pack or suitcase.
We are taking it a step further and using colour-coded bags for each person.  As we only plan on taking 4 checked-in packs everyone's packing cubes will be tossed in together.  So when we arrive at our accommodation the packs can be emptied and cubes distributed according to colour.  
The only down-side is that the stitching on one of mine has already come apart, so I will need to inspect each one and see if reinforcement needs to be done before we go.