Books and baby hats - more RAOKs
17 August 2015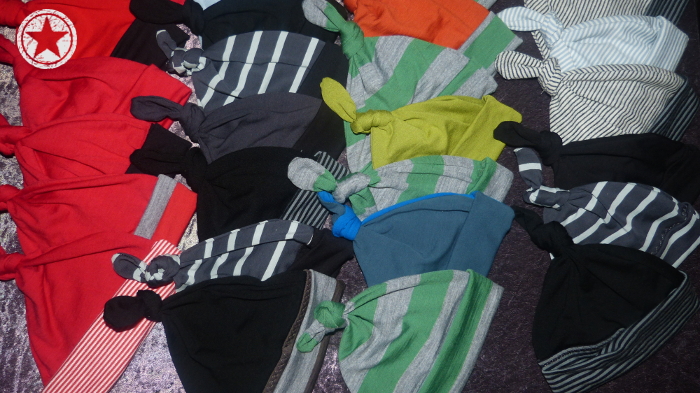 This last fortnight we have donated 51 educational books and materials to local families; and have finished 93 newborn hats to give away via local midwives.
The hats have been in progress for some time but the method of construction meant that I needed a sewing machine with 3-step zig-zag (which Vega's machine doesn't have) to finish them off.  So in a to-do basket they sat until a perfect stranger on Facebook lent me her new machine.
That's kindness lending to more kindness, for sure!
[144]