Cadbury Dreams
09 September 2013
Whilst we were away last week Vega noticed an advertisement for a 'competition' that Cadbury are running.  We both saw it as the perfect opportunity to get our family adventure off the ground, although I can appreciate there will probably be tens of thousands of entries.
Here's what I submitted: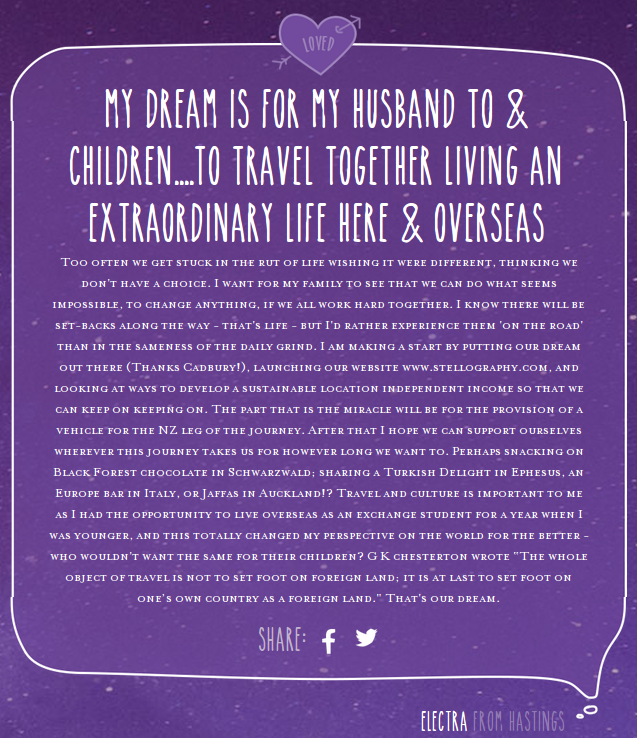 It's also great momentum to get this site at least functional and live, as was my intention in the next couple of weeks anyway.
Fingers and toes crossed this is our big break.
I don't know if it helps but you get to <3 your favourite dreams on the site.  Perhaps the people's choice sways the judges decisions?
Update: April 2015 - the Cadbury Dreams website has been taken down.
| | |
| --- | --- |
| | Do you have a long-term dream that seems too huge to become real? |