Can a family home stay for a year?
14 October 2014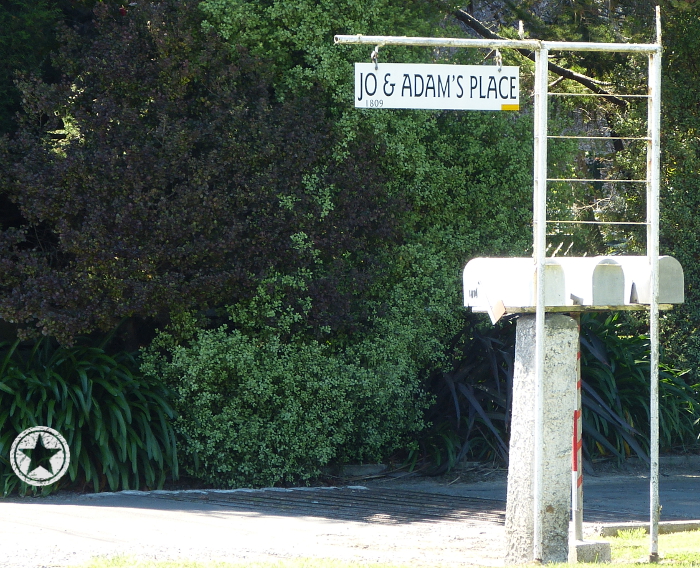 One of the ideas that we started toying with is whether we could have the freedom to see New Zealand via renting holiday homes and baches (a NZ word for small cottage near the beach).
It means giving up the notion of being able to park anywhere (because you are already self-contained), and instead basing yourself at one place and doing day trips.  Although this may be how it would work with a larger mobile home if we carried our van anyway.
Our calculations suggest that the cost of long-term rental of a 6-berth motorhome could be the same as renting multiple holiday homes.  Both leave you with nothing to show for your expenditure at the end of the year unlike purchasing a motorhome / caravan / rig; but with many mobile homes sitting for sale for years on sites like Trademe one might expect that the depreciation accounts for a similar amount.
Some of the advantages of travelling by car/van and renting accommodation are:
electricity and running water are not limited by what you can generate or carry
you have more space / privacy / doors & walls
flushable toilet / full-size shower or bath
full size oven
washing machine (usually) and clothes line
able to manoeuvre your own vehicle more easily and have access to places you can't reach with a 'rig'
possibly having a landline / established internet
may have access to sports and leisure equipment (that wouldn't fit in a motorhome) appropriate to the environment
Possible disadvantages may be:
accidentally leaving stuff behind when you move from place to place
not knowing what you have to work with for meals
having to clean thoroughly and wash linen on the last day every time you move
being in one place
not having the room in your vehicle for anything other than clothes (so no books, projects, outdoor equipment...). A roof top pod may be an option, so too a covered trailer.
that the home & equipment are not maintained (leaking taps, no curtains, grit in the washing machine etc)
a stale / musty smell from the home being locked up; and concentrated allergens
that you don't stand out in your car / van so it's not so easy to meet fellow travellers and locals (could paint it or get it wrapped).
not having the freedom to stop and make a meal while enjoying your environment en route
having to carefully pre-plan & book homes (sometimes months in advance)
Here are a few websites to give you an idea of what homes are out there for rent:
A tip for those new to these sites, is that the price displayed is usually for 2 people (or 1 if that is the maximum occupancy) for one night and for the lowest season price.  Each extra person after that costs more - check the age for children.  Different people set different dates for their high season (ie most popular times to holiday) and their low season.  Some have more 'seasons'; each of which is a different rental rate.  You don't get any more benefits for your money - it's just a reflection of supply and demand.  If the demand is higher the owners know you will pay more.  Some require a minimum stay length of 2 days to a week (high season) too.
There are also other websites for individual properties but you can guarantee these command a higher-than-the-average-monthly-salary rental rate too.  Just do a search for "holiday home rental nz".
Some owners band together under one website for their particular region which you will see in the above search results too. This is helpful if you know where you are going.
Most listings detail their amenities and features; whether linen is provided; what the arrangement of the beds are etc.  You will need to check to see if children (or pets) are permitted.  Cleaning is usually extra and optional although some of the more expensive properties demand it.  If you can't see the information you need, ask before you book, as many will charge a cancellation fee.
Not all owners list their homes online, so it might also pay to ask at the local i-Site (visitor information bureau).
| | |
| --- | --- |
| | Yay...this is our 150th post.  We'll have to celebrate.  What would you do? |