Centennial Gardens, Napier
26 June 2014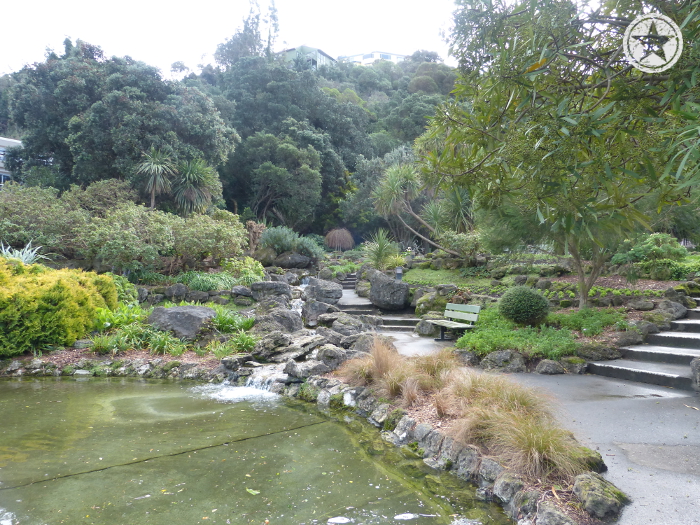 When we set out today it wasn't fantastic weather where we are, but knowing it was a bit of drive and with a couple of stores to go to (indoors anyway) thought we'd chance it wasn't any worse in Napier.  By the time we arrived it hadn't cleared, was still overcast and wettish.
Not to be deterred we swung by the Napier Centennial Gardens, a bit of a hidden gem and so very near to the town centre.
It started as a limestone quarry cut into the side of Bluff Hill, laboured by prisoners, and has now been transformed into a lush green space with man-made waterfall (aided by a pumping station) with pond.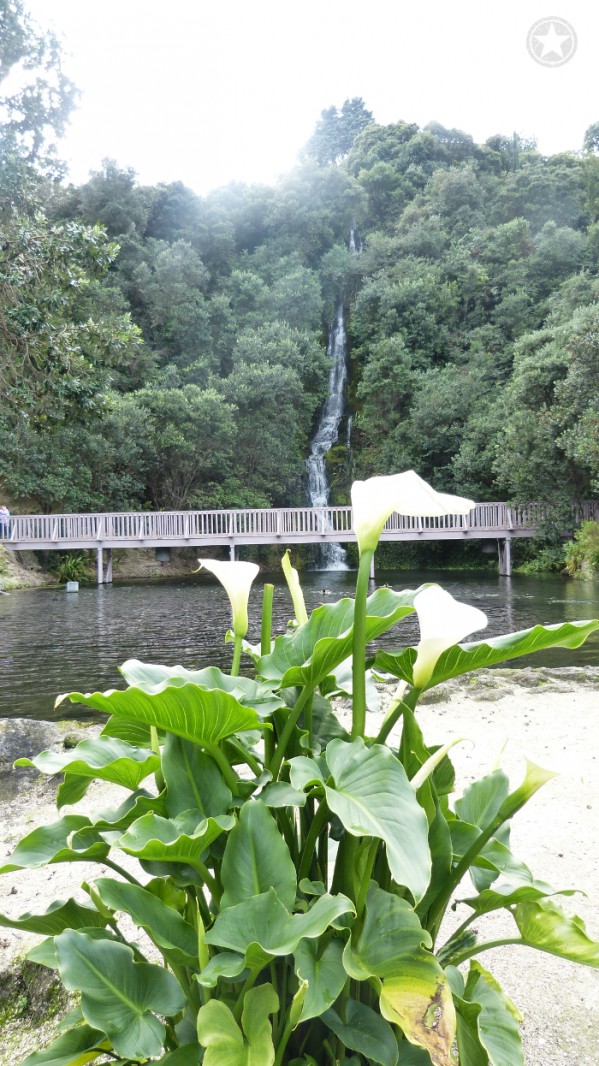 This place is excellent for a picnic and has a few bench seats throughout.  It isn't however fenced in any way, either from the road or from the water, so you will need to watch small children.
We weren't with pram in tow so can't vouch for accessibility even though the information suggests that there is suitable wheelchair access to the main track from the lower carpark (which was incidentally closed when we visited).
I can imagine that in the warmer months the place springs to life with colourful flowers; and more importantly sunshine.
Regardless we enjoyed our uninterrupted lunch together, entertained by the 4 ducks, before setting off to explore again.