Dream machine
18 October 2013
Have you ever ridden in a double decker bus?  I remember doing so at M.O.T.A.T. in Auckland as a child.  There is a certain old-world charm about their usually bright red exterior, chrome poles and leather seats.
We've seen a few of these for sale lately, and wonder whether they could be the answer for our road trip.
The down-side is that they won't be able to go everywhere that a car could, ie some beaches and metal roads; but the upside is they afford plenty of defined spaces so the children can go to bed at night and the adults still be able to use the kitchen and sitting area.  If we had one of these I figure we'd take our van along in convoy if we could factor it into the budget.  I wonder how easy it would be to convert to veggie oil.
We'd definitely need to sit our class 2 licenses but I'm wondering whether the weight of one would dictate that you need a class 4 (18 tonne and over).  
Check out this one.  I could so imagine us living in this.  It's a beauty.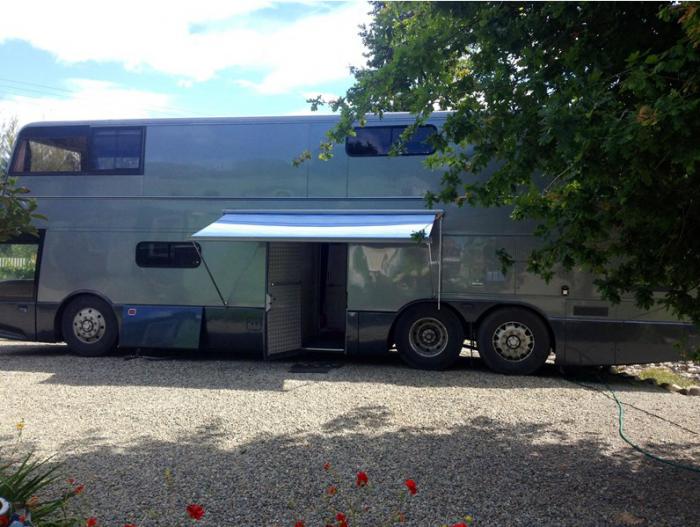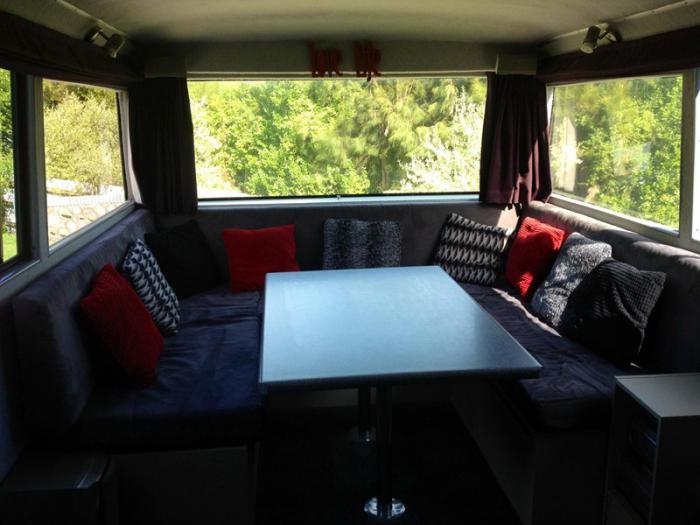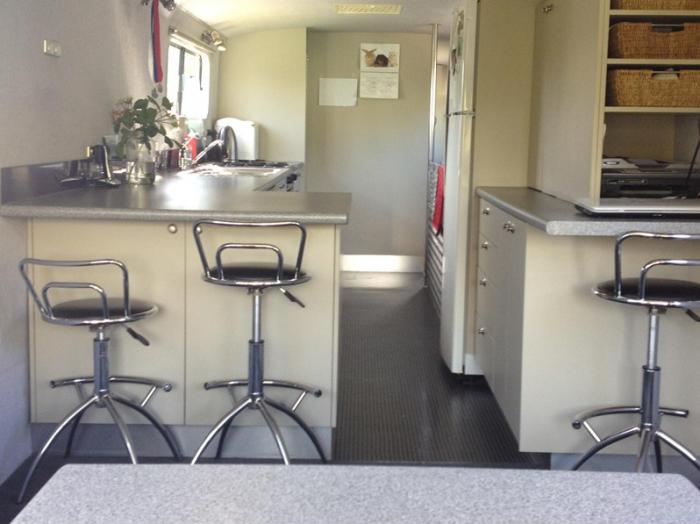 Images from vendor website
It would take us at least 25 years to save for this one, so we'll have to keep dreaming.....!
| | |
| --- | --- |
| | Do you have a look book of your dreams? Can you describe them succinctly? |