Haumoana Market Day 2014
20 November 2014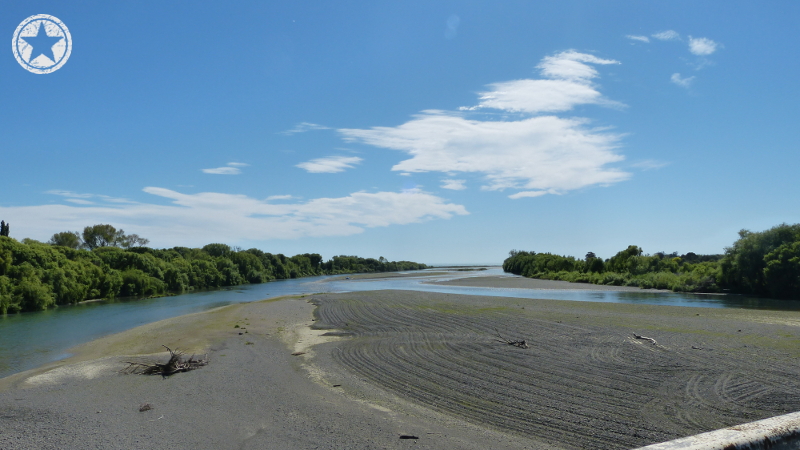 Once a year in November, Haumoana School organises the biggest Market Day in the Hawkes Bay, held at the Memorial Park.
We hadn't been in the fifteen years we've lived here, so it was about time we did it for the first time!
Where we'd usually turn down towards the little township and stony beach, we were instead shepherded into a field to park our car, and informed that we'd be ferried the 2.4km by bus or mini-van to the fair.  Cows had previously grazed therein as evidenced by the incredibly uneven terrain and clumping of grass.  A 4WD would have been nice, and advice to wear flat sports shoes perhaps.  Across the road was a chicken farm so each time the wind blew we caught wafts of feed that added to our wainting-in-line experience.
Waited and waited we did.  It was probably a good 20-30 minutes before we were boarding one of the 4 buses (and 6 mini-vans) - a first for Kita.  Many passengers struggled wedging their prams into the aisles which made me thankful that we'd left ours at home.
There was a voluntary gold coin donation to enter the grounds in exchange for a raffle ticket.
The gala was a combination of specifically school-supporting stalls, food stands, and other vendors the like of which attend the Night and Farmer's Markets; others came from further afield.
There were people everywhere that made it challenging to take in what you were passing especially with children in tow, or should that be leading us on a merry goose chase.
Near the entertainment stage was a free sun block station which I thought very responsible of the organisers.
Part-way through we sat down to the morning tea we'd brought (quite out of the way) behind the food caravans, which gave us a break from the crowds.
Two hours later we were leaving with a few books in hand; and a couple of bags of homemade russian fudge.  I was so excited to pick up a good paperback copy of "The Non-designers Design Book" by Robyn Williams that I'd previously borrowed from the library.  It was one that I had intended to get out and review again so as to keep the ideas in the forefront of my mind and put into practise.
I do wonder how those who bought more fared, returning via bus to the paddock?  Apparently the Market Day draws in more than 10,000 visitors, and with 100 stall-holders it would seem a sure thing that the school reaches their fund-raising targets each year.
It was an enjoyable outing even if only to say we have been there done that, and had a bus ride in the process.  It made us appreciate the sense of community that a smaller place like Haumoana has; and the richness that it contributes to the greater Hawkes Bay. 
The website isn't kept that up-to-date but they have a Facebook page, and the photos were put up on the school's Facebook page.