The kindness we received
18 December 2014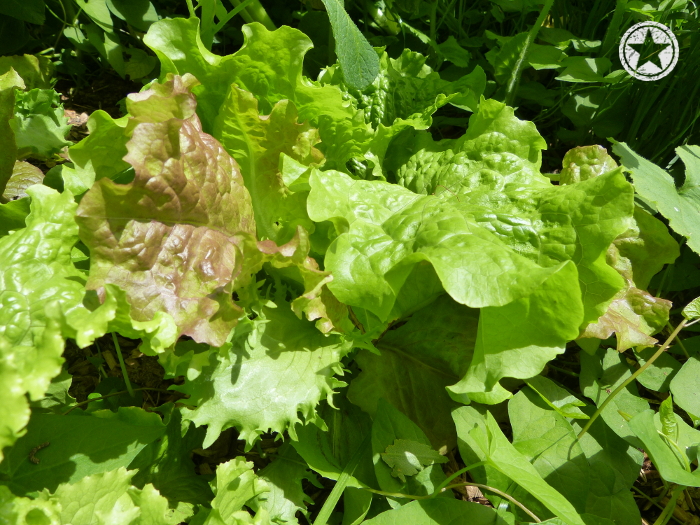 We'd like to share with you the RAOKs that we've experienced this year to honour the people who are also bringing kindness to the community.
Sometimes it's been random strangers and other times those we know.
People have:
Let us merge into traffic when driving
Stopped to allow us to cross the road with a pram
Passed on women's pre-loved clothing and jewellery
Sent leftover ingredients home with us (from the café)
Harvested fresh produce from their garden to give to us - rhubarb & lemons; lettuces & oranges
Given us a christmas headband 
Offered us yarn, fabric and sewing patterns
Sent a fruit loaf home with a young lad to share for afternoon tea
Made us a jar of creamy lemon curd
Given us syringes; and colustrum to feed kittens
Delivered apples & a jar of fresh honey to enjoy
Given us money - yes, you read that correctly.
The last RAOK was by far the most unexpected, unbelievable, it-will-never-happen-to-me story.
Another volunteer at the café we've been helping out at all year, walked up to me while we were getting ready for the day, handed me an envelope and told me that a mutual acquaintance (who wasn't named) wanted me to have this.  Left alone to open it I thumbed through the 5 $100 bills and burst into tears.  This doesn't happen to me.  This doesn't happen to us.  Yes, we've had a really tough couple of years with Atlas being in chronic pain and incapacitated but hardly anyone really knew the full impact that had on us, save a handful of close friends.  Yet, someone else out there read between the lines and dipped deep into their pockets to absolutely bless us.
I didn't know what to do.  I didn't know whether these folks really could afford to give this to us as it was a huge amount.  What was I going to use it for?  What was the most important need?
What happened as a result affected me on more than just a financial level and I have been struggling with how to put it into words.
Their gift was a release.  
It released tears of validation. Someone had noticed me and our situation.
It released tears of stress.  I hadn't realised the weight of the burden I'd been carrying.
It started to release me from a poverty mentality.  I was able to begin to give things away instead of trying to sell items which in turn released some space in the house and garage too and helped other families in our local community.  This process also released me from being held back as much by the past and instead have a healthy appreciation for it, but to move on. 
It released a blessing on our children who we split the money between.  I hadn't quite known how much they resent us not having disposable income and living with the mindset of not having enough (although we give them what they need, it doesn't often stretch to what they would like, too).
Money wasn't the only thing that I believe came with their gift.  I am sure they were also praying for Atlas and his health. Not long afterward Atlas observed that he'd had a couple of pain-free days and began to really look into what might have been different about them.  His hypothesis was caffeine.  It's not as if he hadn't been prompted to look at diet before but somehow this clicked.  He ran tests on himself over the next couple of weeks and sure enough when he drank tea or coffee or ate anything with cocoa in it the pain was back.  He still has the spasms but has now been able to wean himself off his cocktail of prescribed drugs.  How could it be so simple?
This is such a relief.  He can now mow the lawns again, prepare meals, hang out the washing, bath & play with Kita, & DRIVE.  I don't need to drop everything to chauffeur him to client appointments, trailling the children with me.  He can drive himself to the supermarket to do the weekly shopping; and has even travelled 4 hours each way to a customer's site.
I still don't totally trust that the pain won't return and that our lives won't resort to the survival mode we've become bitterly accustomed to.
For now though life seems so much lighter.  I am finally able to put some time into the extra tasks instead of treading water with meals, washing and commitments.  I am beginning to feel hopeful about the future - almost as if there is a chance that something good might be in it.
I wonder if our anonymous donors really knew what they were giving us? Did they think that perhaps their gift would be used to buy food - end of story?  Did they think that it would be used to pay bills and be gone?  Used for material needs.  Or perhaps they better understood that there was a greater purpose?  I rather think so.  
I am so very grateful to them and hope that I can let them know somehow.
| | |
| --- | --- |
| | |