Licence courses
17 March 2015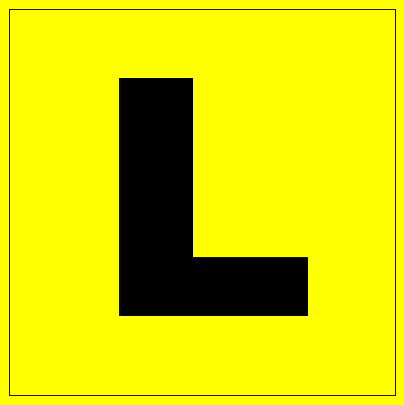 A driving course or not - that is the question.
The answer will depend on whether you have access to a vehicle and how fast you want to be able to drive solo.
You are perfectly allowed once you pass your theory license to drive / practise / call-it-what-you-will as long as you have a supervisor in the front seat with you.  This person has to have had their full license of the same class for a minimum of 2 years and is responsible for you and the vehicle at all times that you are in the driver's seat.
You then spend a minimum period of time practising (6 months) before you can sit the next stage of your license.  For class 1 (vehicles under 3500kg) the next stage is a restricted period, for all others this is the full license.
| | |
| --- | --- |
| | The class 1 (light vehicle) system has just changed so you have 18 months in the second period shortened to 12 if you pass an advanced driving course.  Both the learner and restricted licenses are only valid for 5 years.  There are exceptions for age and carriage of passengers throughout the process, so check the NZTA car license webpage. |
With most households having a car it is common to see parents or caregivers teaching their teens to drive.  For some the stress is too much or their time too little that they rather sub-contract out to a driving instructor.
In many ways as driving a car is the foundation of all licenses (except if you go straight to a motorcycle one) it does seem prudent to have a 'professional' set the standard, but I baulk against this purely because I challenge this notion in other areas of my life.
Yes, I had a professional lesson right before I sat my full license, and I will never forget how the instructor demonstrated the visibility blind spots; but in order to drive my biggest determinate of my success was my will and understanding how a manual car actually worked.  I expect my class 2 will be the same.
| | |
| --- | --- |
| | When you get to sit the various heavy transport licenses it is no longer a question of knowing how to drive exactly, it's more how do I drive this vehicle & safely, along with what are the extra rules I need to know.  Often an HT license will be part of a vocational choice and therefore there may be some expediency demanded to fully qualify.  In some cases your place of employment will be registered to provide advanced driving instruction; or others will sponsor the cost of you sitting an outside course - lucky folks! |
The main benefit of successfully completing a class 2, 3, 4 or 5 advanced driving course is that you can obtain your full license immediately instead of biding the 6 months prior to sitting a practical test.  
The courses must contain one or two unit standards.  One relates to the class of vehicle (2, 3, 4, or 5) you are learning to drive; and the other is #24089 Fatigue management, work time and logbooks.   These are usually taught on the first day.  If you have already completed #24089 within 12 months or can show your continued understanding of this unit standard you are not required to fulfill this requirement again.  
 
The feedback we've received indicates some advanced driving courses do not include much if any practical learning.  There is a final 45 - 120 minute (minimum of 40 minutes) practical assessment taken on the last day.
 
You still need to wait a minimum 3 months (if you're over 25 years) prior to sitting the next higher class rather than 6 months.  The exception to this is if you are able to find and complete a 2F to 4L or similar 'extra' practical course that concentrates on clocking up 1000km over a minimum of 7 days.  Technically someone over 25 years may be able to complete their 2, 4, & 5 classes in one year and some driving schools promote this pathway.
So you're ready to find a driving course?  Where do you look?
The NZTA website lists approved heavy transport & endorsement course providers in each of the regions. 
Courses in the major centres appear to be more competitively priced, with one contacted charging $715 for a 2-day class 2 course (having gained your theory licence prior, & including HT hire).  In the Hawkes Bay region the 3 that replied to our enquiry started at $855 (2-day not including theory license or vehicle hire) up to $1200 (3-day including theory tuition, theory application and test, & truck fee).

Check whether your course includes the tuition for your theory licence, the costs of sitting the theory, and the cost of 'hiring' the vehicle to sit your practical test in if you don't have one yourself.
If you need to hire a vehicle yourself you will need a licenced driver to pick it up and drop it off again.  
Some courses include a fee to record your completion of the 2 unit standards on the New Zealand Qualifications Authority's register.   NZQA charge $1.58 (incl) per credit, so your class 2 unit standard will cost $11.06 to register as it's 7 credits; and your Logbook and fatigue standard $7.90 (5 credits).  Registration is optional and mostly just serves as a record of completion if you need it in the future.
Also be aware that some may list course prices exclusive GST and 15% will need to be added to the total price you pay. 
Course providers do not include the full licence application fee.  They give you a competency certificate that you take to the NZTA; where you pay the NZTA the fee for your full licence.  The licence will take a week or so to process and is a re-issue of your current driver's licence with the extra class noted.
For the record the theory license is around $100 - $48.20 to register, and $45.70 to sit the theory test.  You can end up sitting the theory test more than once.  You only pay the extra $45.70 each time thereafter.
In order to sit the full license practical you spend around $110 - a combination of the full license application fee $46.90 and the practical test fee $59.90.
So where am I at? I have been studying for the theory test and need to sit that in the next 4 weeks. I just don't want to fail and have it cost more to sit the test again! Afterward I need to take an advanced driving course as I have no access to a vehicle otherwise and need to progress to a class 4 a.s.a.p. I would like to become familiar with the insides of a truck cab first, so if you know of anyone in the Hawkes Bay who will show me the ropes or let me ride-along please let me know. Or if you have had an experience (positive or negative) with the driving schools here tip us off. Thanks.
| | |
| --- | --- |
| | |