Marine Parade I
03 July 2014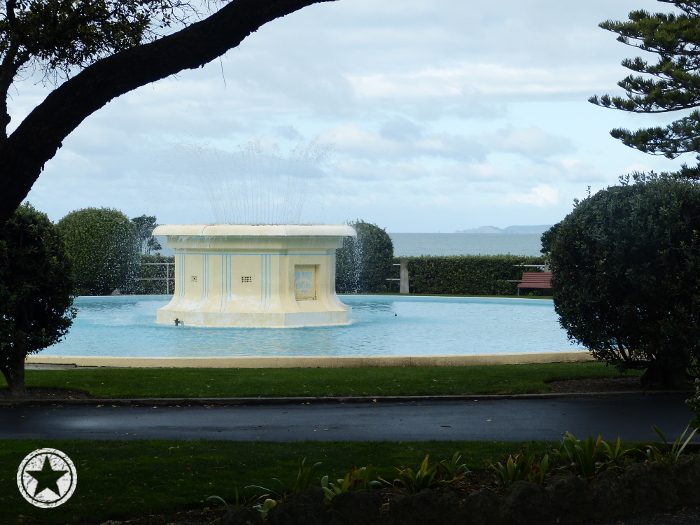 Marine Parade is a strip of road and green space along the waterfront of Napier which has been developed with thought and incredible benefit to the community.  It reaches from the south side of the port to Awatoto at it's southern end; and takes in the views up to the Mahia Peninsula and down to Cape Kidnappers.
In the spirit of being a tourist in our own backyard we stopped to focus on what is there (taking photos is a great catalyst for that) starting at the northern end.
The fountain (above) is rather iconic, featuring on many a postcard, lit up in it's array of colours at night.  During the day you might see people picnicking around it's perimeter and even the occasional child with their clothes hoisted up to their knees wading in the fountain,
Right next to that is another icon - the bronze statue of Pania on the Reef.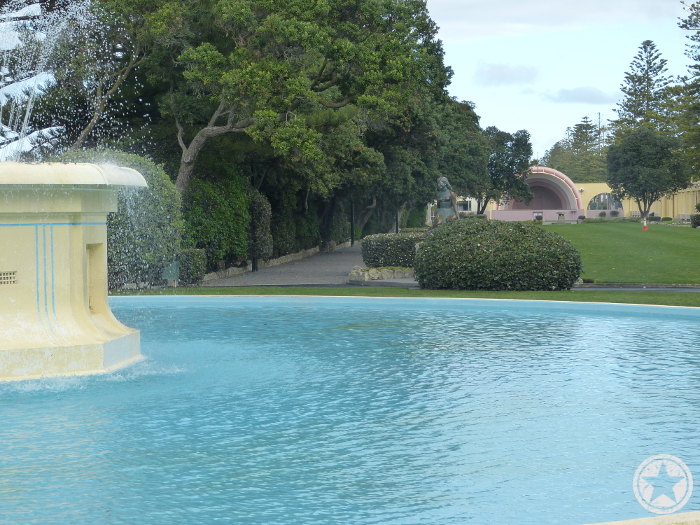 You look from here along a long lush grass stretch towards the Sound Shell - an entertainment platform that is used for public events, at one end of an open courtyard.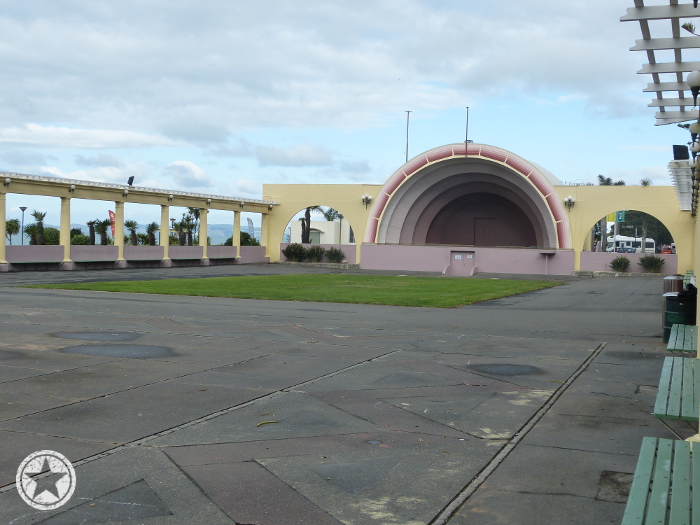 On the left in a colonnade, hangs the Veronica Bell once per year for the Art Deco celebrations but is marked year-round by a couple of plaques and a gorgeous spherical sculpture (which I would love to have in our front yard!).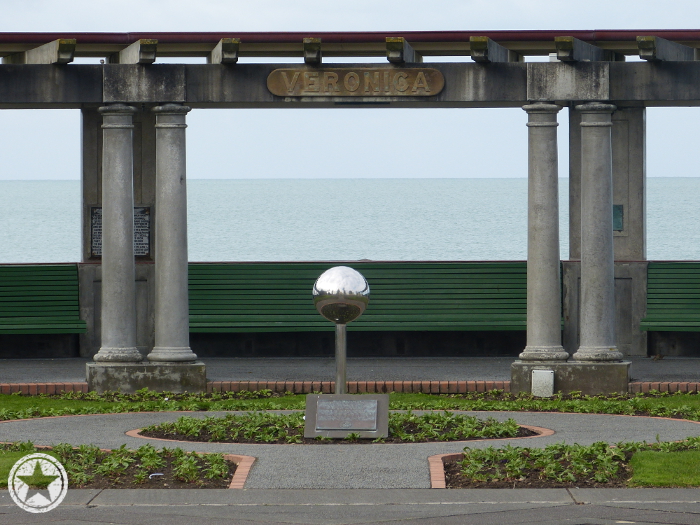 Directly opposite on the road-side of the courtyard is the commanding New Napier Arch - a testament to the courage of it's people struggling with rebuilding their lives, homes, and society after the earthquake of 1931.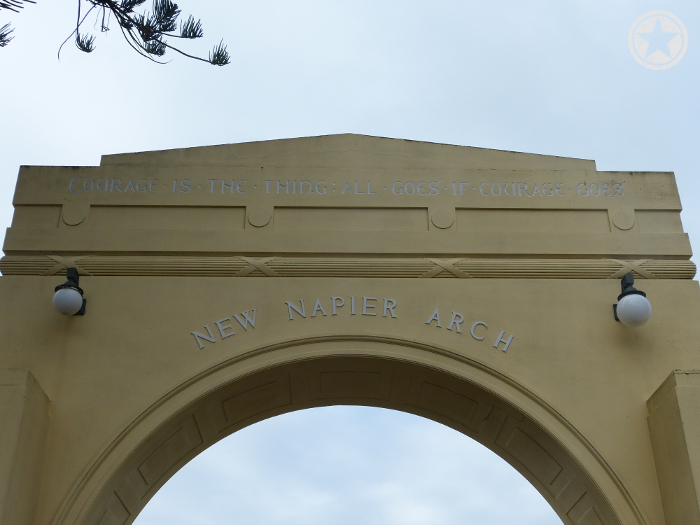 All these places are great for sitting, eating, walking or running around, staring out to sea and generally just hanging out.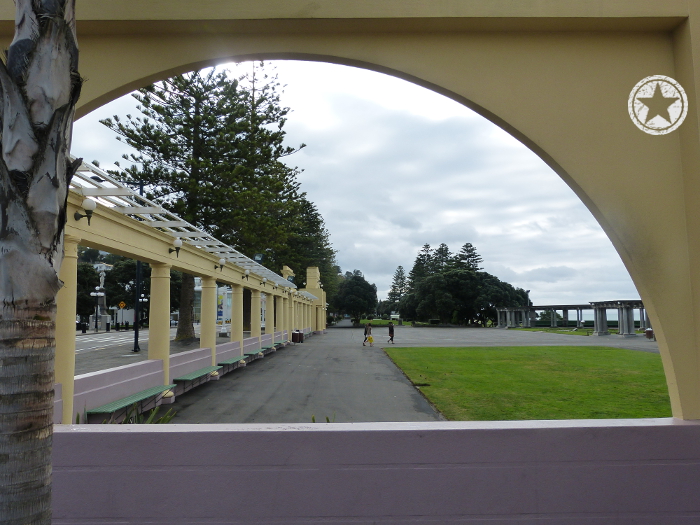 The area also makes for a very effective back-drop to Art Deco celebrations in February each year - the long lunch in particular which stretches from the Tom Parker fountain right down to the Sound shell court-yard.