Marine Parade III
24 July 2014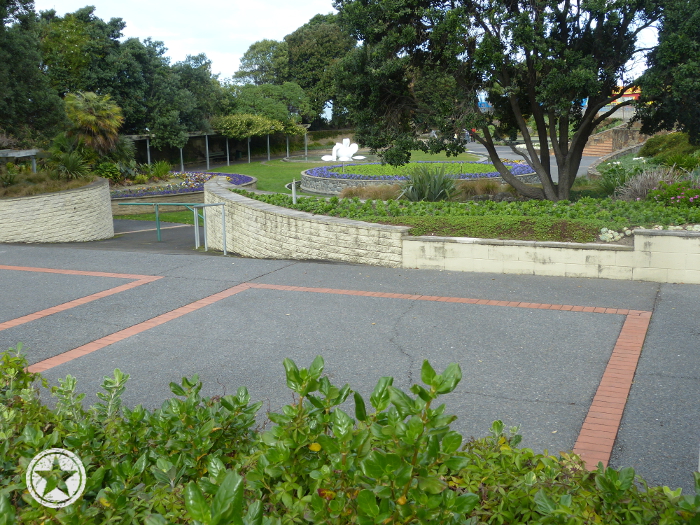 Between the Par 2 mini golf course and the outdoor skate rink on Marine Parade, Napier lies the Sunken Gardens - a compact courtyard-like space with manicured grass and paved paths.
Strangely this is the one place where there is no view of the sea - just a row of tall trees along the beach side and the road on the other.   A scene of the ocean would be the perfect complement to this back-to-nature spot on the Parade.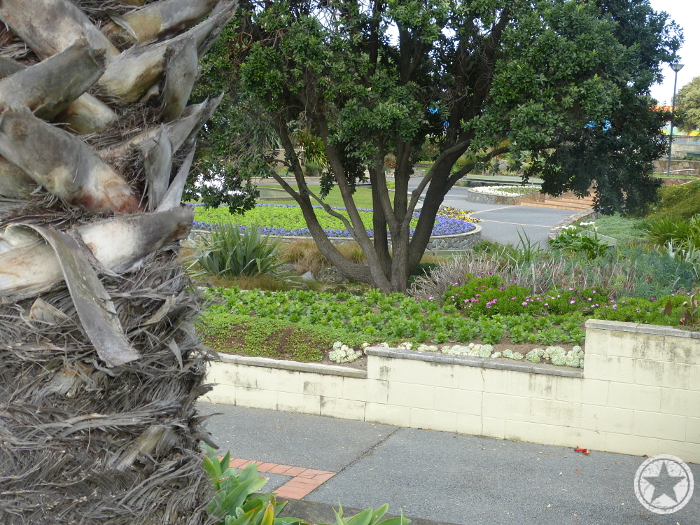 It's not a Zen garden, nor a sculpture garden.  There is no discernible theme; not native; and a lot of concreted area.  It is more like everyone's backyard in the middle of the city with many of the local businesses and hairdressing training students across the road utilising it for their breaks and outdoor space.  Sometimes it can be noisy due to the skate rink public address system too, but it would be a pleasant enough place to spend the time if the weather were fine and you were waiting for family members to finish there or at the mini golf.