Marine Parade IV
31 July 2014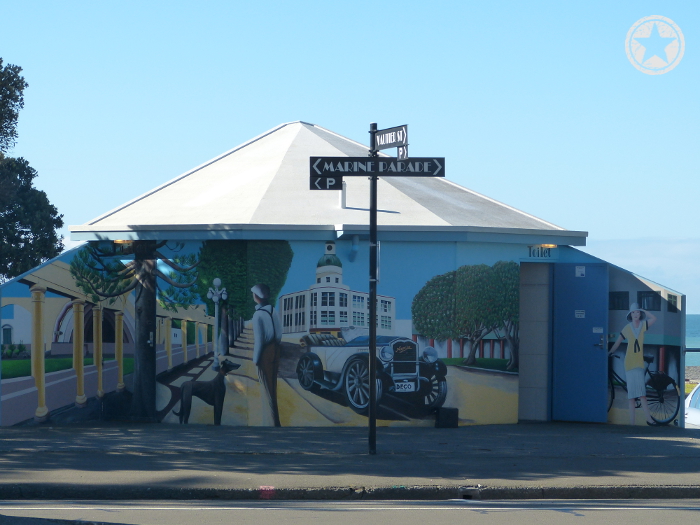 Ever been looking for something and missed seeing it?  That's the case when I recently discovered these toilets.  Yes, it is a toilet block, one of two, on Marine Parade.  I'd driven past so many times but it wasn't until I came at it from a perpendicular road that I saw it head-on.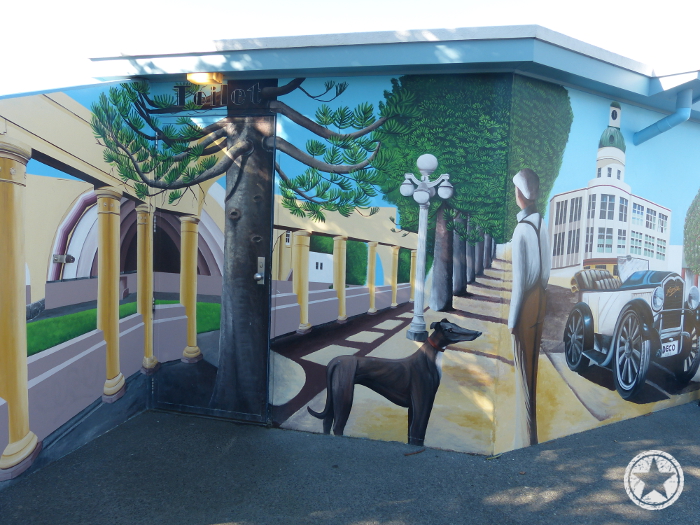 Even close-up you struggle to consider it an outhouse, despite the toilet signs high above the doors.
It's located at the southern end of the car park, after the Skate Park, and before the now-closed Marineland.
Did you notice the building from our second Marine Parade post in this series; and the Sound Shell on the left from our first post. This painted panorama is an 180 degree mural from the northern end.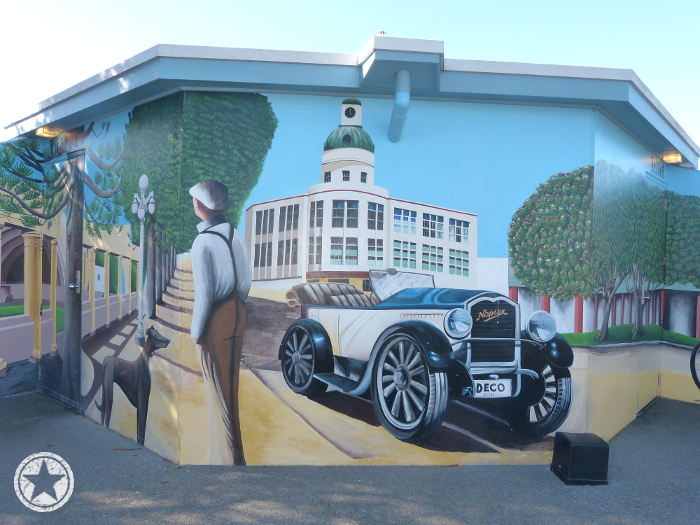 This building below depicts the Masonic Hotel opposite the Sound Shell.  
Had the artist completed the remaining semi-circle view it may have captured the Art Deco centre and the MTG (Museum, Theatre and Gallery) too.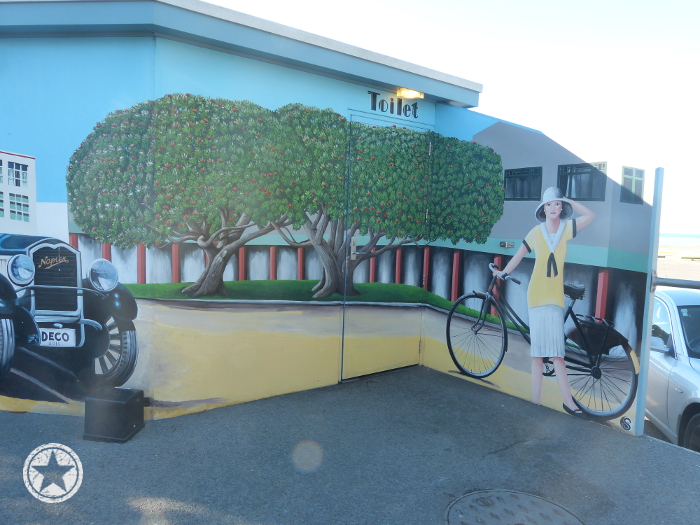 This second public restroom is adjacent to the children's playground which we will profile in Marine Parade V - both great places for families visiting Napier to know about.