Marine Parade VI
14 August 2014
Remember in our second Marine Parade post I spoke of the seaward pathway that ran alongside the places profiled, well that is part of a Rotary project, and our final post in this series wouldn't be complete without paying homage to the good works they have done in the community.
Not only does this cycle and pathway run from Awatoto in the south to Napier Port in the north, but it continues around past the port to Ahuriri too.
Here is one last north to south tour of Marine Parade.
The beginning of the track by the surf club and before Ocean Spa (a commercial pool facility).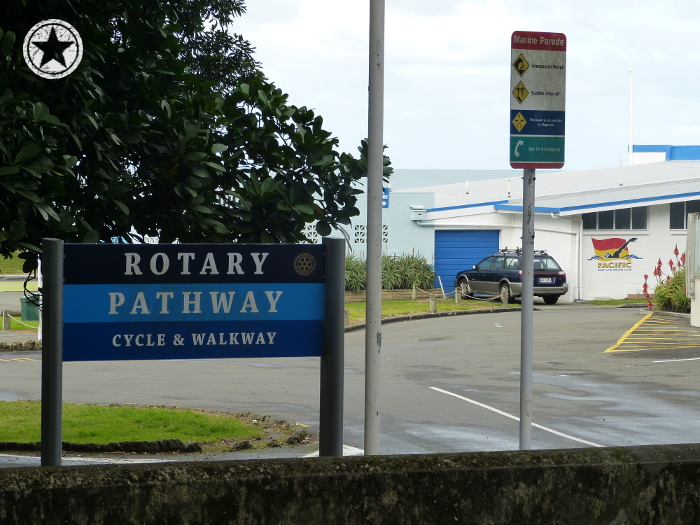 Just one aspect of the views - this one's at the playground.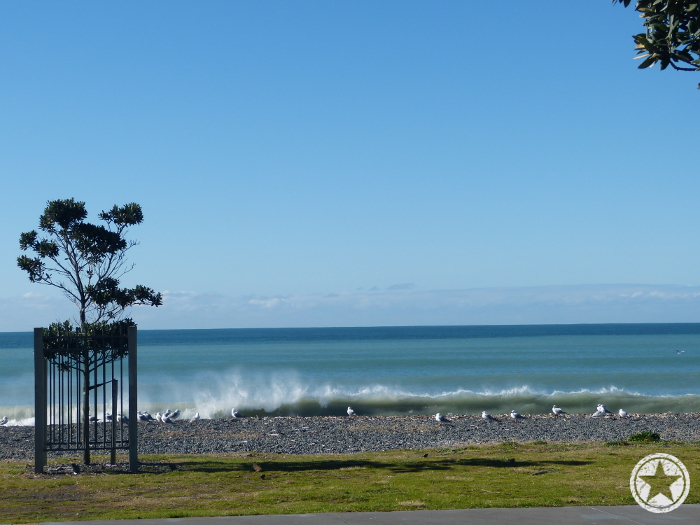 The Junior bike track, coffee cart and Danish ice cream stand (not pictured) are south of the playground.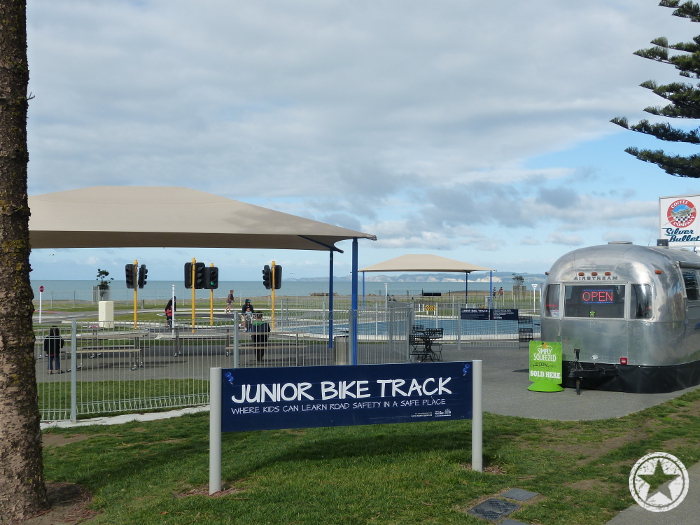 A sculpture, Ecliptic, by David Trubridge, which in my mind looks like the Stargate is south of the junior bike track.  You can just begin to see the tip of Cape Kidnappers on the far right.  Further on from this is the National Aquarium.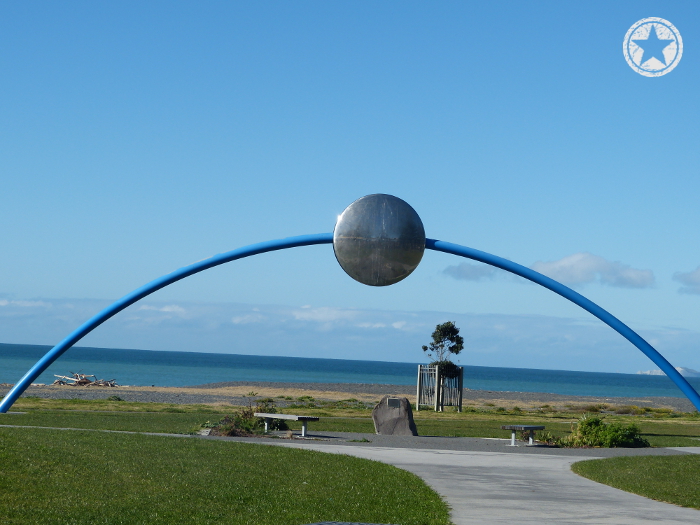 There are several shaded picnic areas (some with bbq) which would be a great place for families to meet especially in summer.  The children could cycle or kick around a ball or do whatever they wanted on the expansive green spaces; while the adults enjoyed each others company.  It should be noted that the beach is not a swimming beach.  The sea floor of the beach was greatly altered by the 1931 earthquake and now there is a very dangerous rip.  Another reason for the cycle and pathway - to encourage people to use that and go no further onto the stony shores.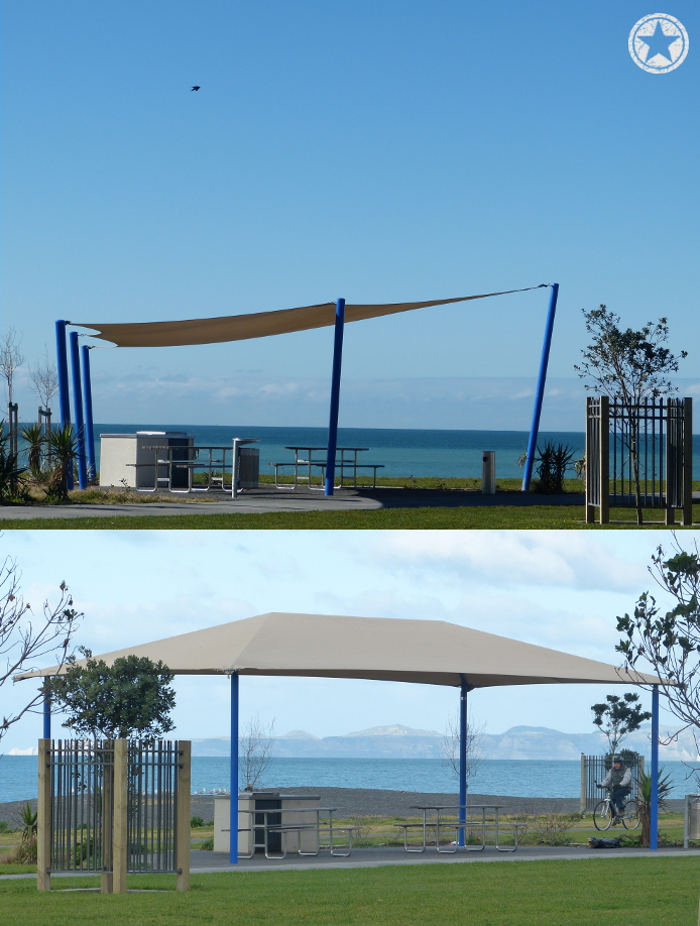 Out on it's lonesome at the southern end is the Gilray Fountain.  Recently recast and re-installed it continues to be a solitary place to sit; or if you are game to kick off your heels - to wade around in the water at the base.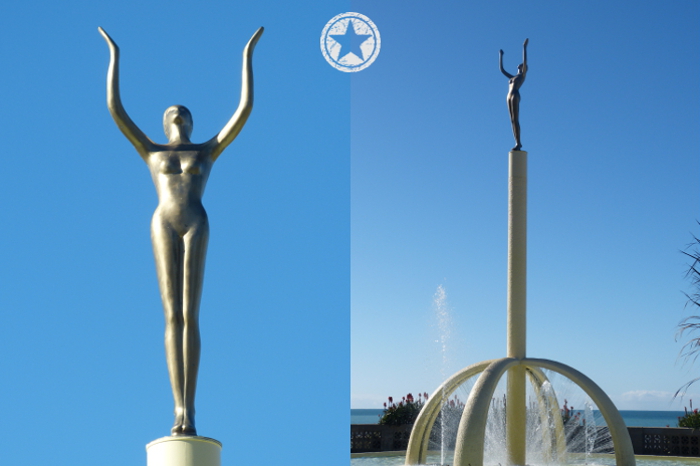 Further south is the council dumping station, toilet block & car park, in case you were looking for that.  You are allowed to stay for one night at no charge only though, as the general council policy is against freedom camping in their backyard.