Nouns, oh common nouns - part one
08 February 2014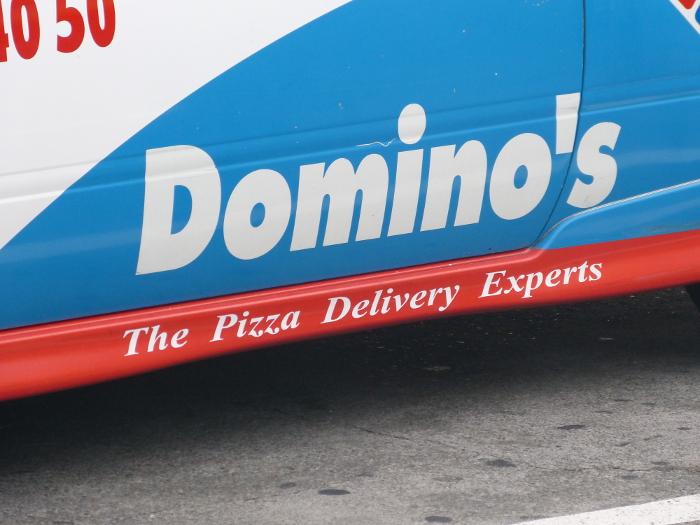 On a drive one night there appeared to be a litany of examples capitalising common nouns (as opposed to proper nouns).  
While we may have come to accept the creative use of all lower case letters in uses like Twitter handles, or even all capitals [though they do tend to have the effect of being 'loud' and are not universally tolerated in on-line forums), we don't capitalise common nouns in our English language. 
Other languages do, but not ours.   We capitalise the beginning of sentences, the items in a list, people's names, brand names, company names but not regular words.  PLEASE!
This means that in the above example, it would read "The pizza delivery experts".  [Domino's in this context refers to 'Domino's Pizza Enterprises Ltd' and therefore the apostrophe is used to imply the rest of the company name.]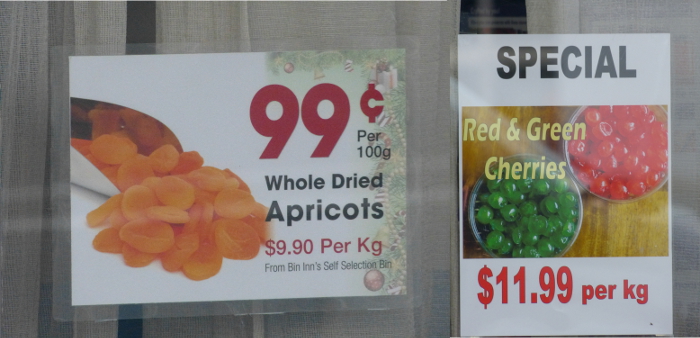 Here we would have "Whole dried apricots", "From Bin Inn's self selection bin" and "Red & green cherries"; as well as 'per' and 'kg in lower case (like the second poster).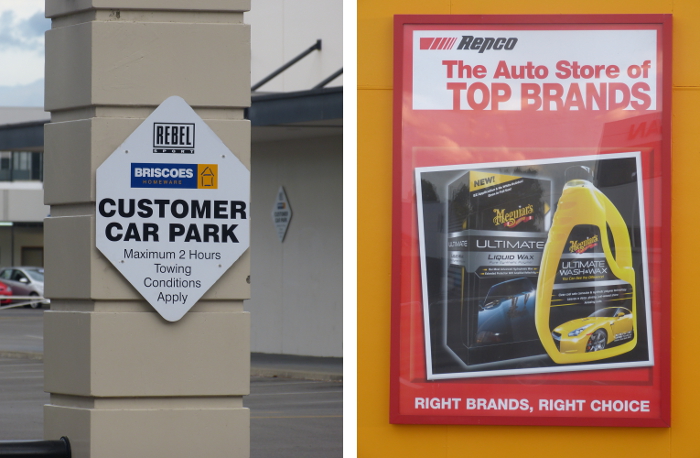 Starting with the Briscoes' sign on the left, we would need to break it up into three parts - this is where capitalisation is useful in designating the start of each phrase; and in particular where on signage we don't expect to see full-stops.
The first is the 'CUSTOMER CAR PARK' which uses all capitals but in light of discussion above we accept without change that this is a warning or advice.  The second idea is that there is a "Maximum 2 hours" allowed for parking your car there.  Then finally "Towing conditions apply".
The way in which the most important idea is presented first and the the subsequent ideas define / limit that is a great example of effective communication.
What do you think about the Repco sign.  Better as "The auto store of ...." ?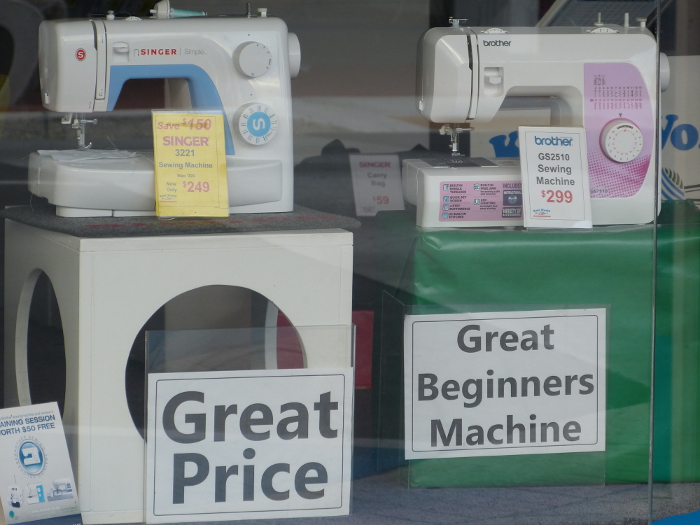 By now you know what I will say about these!