NZ Police open day 2014
19 June 2014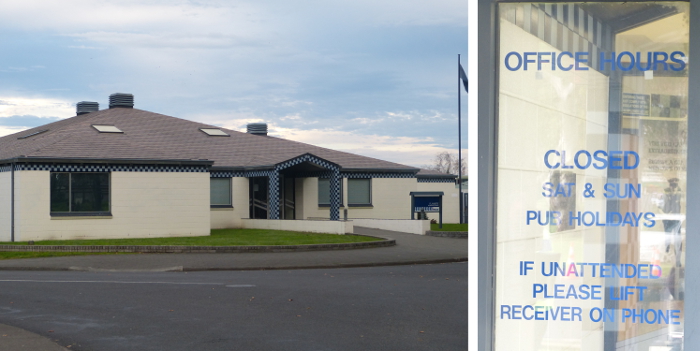 What law-abiding citizen wouldn't take up the offer of looking through a real live police station given half the chance, and especially when one has big and little boys in the family?!  Haven't you ever wondered what exactly goes on in one?
On Saturday 14th June the Flaxmere station opened it's doors to the general public between 10am and 2pm as part of an inaugural national initiative (which Castor and Pollux really hope becomes an annual affair).
There was a free sausage sizzle; the drink driving breathalyzer bus; tours through the station including the cells, fingerprint and photograph room; a couple of special armed offender officers with a display of their gear; the dog handler; a fingerprint expert; and cars galore.  Yellow cars, orange cars, an undercover car and a red highway patrol car.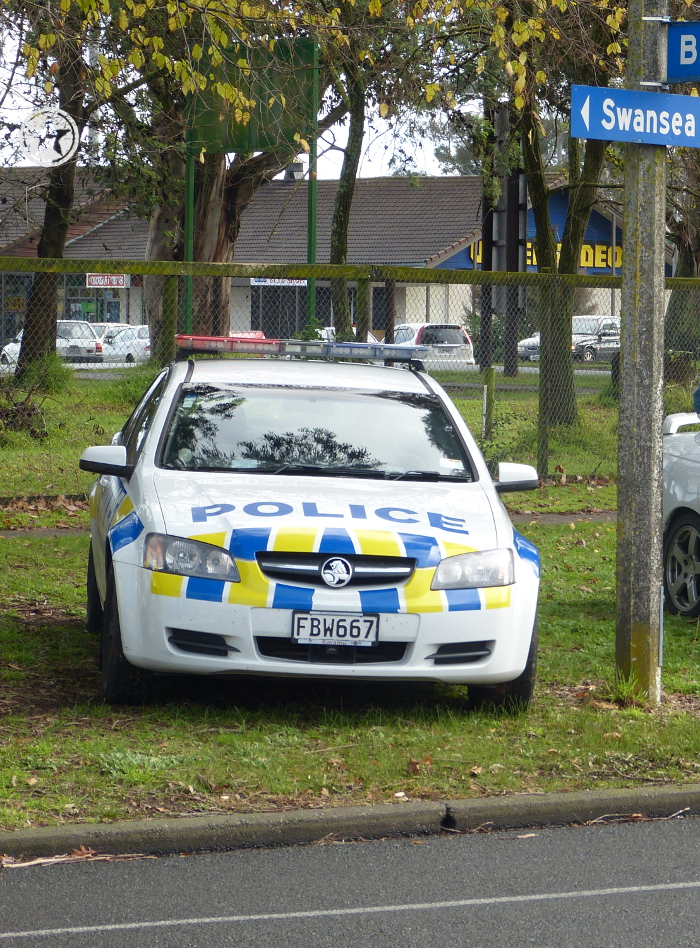 The children could sit in a car, pat the dog, have their basic prints made (and take them home), try on the pint-sized police vest and hats, and many left with the very popular balloon as a souvenir.
Vega was most surprised to learn that there is a zero tolerance blood alcohol limit for under 20 year olds or an instant $150 fine and 50 demerit points and you only need 100 points to lose your license.
All the officers that we came in contact with were really friendly and accommodating.  No question was a stupid question, and I did ask one .... when do you know to call the 111 number instead of the station?  The answer was simple but helpful - when you wish that you had a police officer there.  I don't know about you, but I have always doubted the importance of anything I may have observed or sensed about a situation.  Our tour guide went on to strongly suggest that if you think something is suspicious that you'd probably be correct 100% of the time; and that the 'little' thing that we saw or thought just wasn't right might be the piece that the police need to solve the burglary down the road or something else equally as valuable. Thanks Sergeant - you know who you are.
We spent quite a lot of time talking to the armed offenders officers, who were 'regular' police officers that attend day-to-day incidents and on top of that are then also specially trained.  They were wearing their vests that had too many pockets to count, full of water, radio, pistol, microphone, stun & smoke grenades, multi-tool, ...you name it.  Apparently these long laden over-vests (as they wear their stab vests underneath still) can weigh around 30kg.   
Their rifles were on display alongside ramming gear, grenade launchers, gas masks etc. They showed the children the difference in the empty shells between the rifles and pistols; and spoke in general terms about what their last call-out was.  
What I was more interested in was how they deal with the job as human beings as I can only imagine a tiny bit of what they must see, hear and experience.  The response was that they leave work at work.  Hmmm... with Atlas always bringing his home with him, I do wonder how that pans out in reality.
Later we chatted to one of the other police officers who let Castor put hand-cuffs on Vega (and take them off again with his special key); and also use the public address system in a car to welcome people to the police open day!
All in all a family-friendly way to spend an hour on a Saturday and an opportunity to watch out for coming to a station near you.