Pak'n'Save - saving our language?
04 January 2014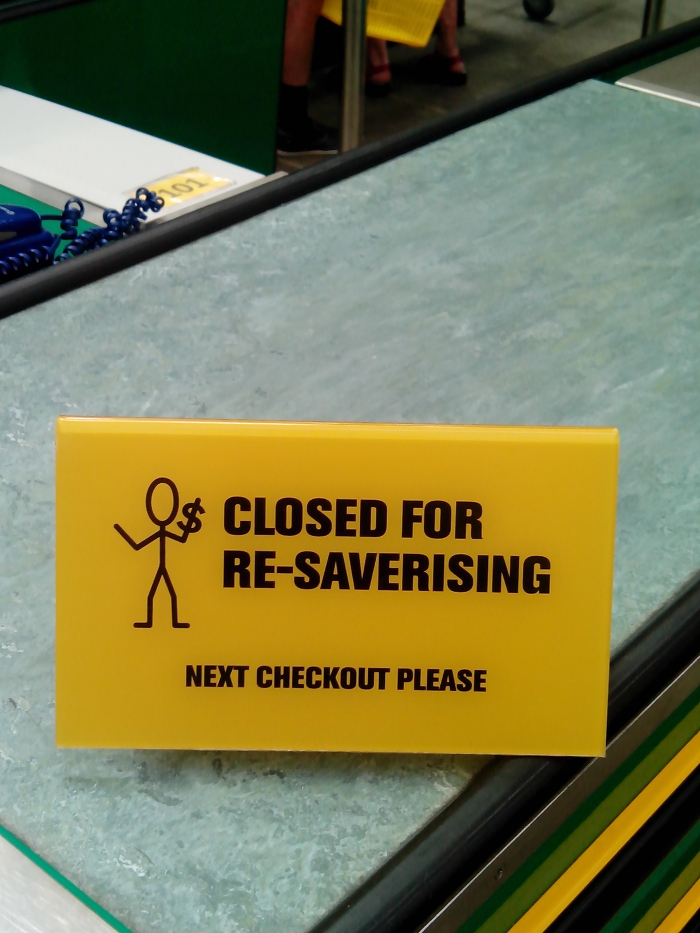 [Snapped on a cellphone]
Pardon?  Re-saverising?  If one was to attempt to define this non-word, then perhaps it would be to 'saving something again'.  So how does that work?  And who does it?
As a customer you expect to save on your purchases when you make them, and the first time you make them.
As a check-out operator, who is not at their till, you are not saving the customer anything by not being there; and we are not foolish enough to think that teller staff job-share with other roles to be doing anything else with their time when a check-out is closed.
Perhaps you can explain Pak'n'Save?  Oh, and while you are at it, what is with the 3 new aisle signs: "Dinosaurs" (pointing downward), "Roof" (pointing upward), and "Savings" (pointing to the check-outs)?  
None of the 5 staff I asked, cared to know.
If it is supposed to be humorous, it's very droll.