Race course or Racecourse?
18 January 2014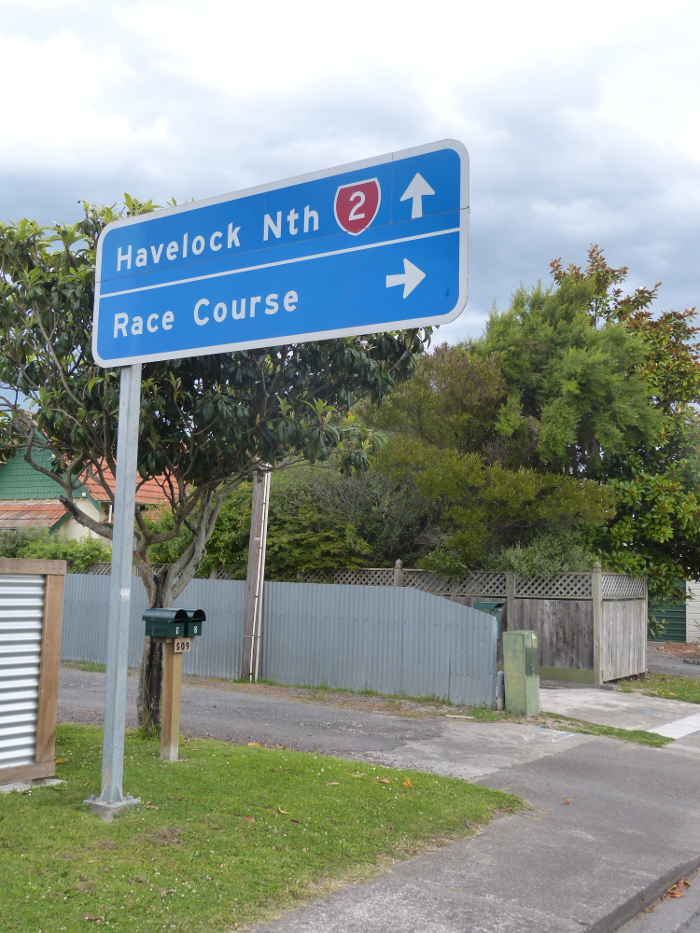 Hastings presently has a permanent venue for horse racing, and another for agricultural and trade shows.  They are looking at combining the two in the future.
For now though it is enough to know that the Hawke's Bay Racing is here to stay; and therein lies the problem with today's sign.
A 'Race course' is any non-permanent venue that can be used for any kind of racing, be that two-legged, three-legged or four-legged etc.
A 'Racecourse' however is a horse racing track.
I have never known anything other than horses to be raced on site.
Therefore I must conclude that this sign ought to read "Racecourse".