RAOK round-up #11
13 November 2014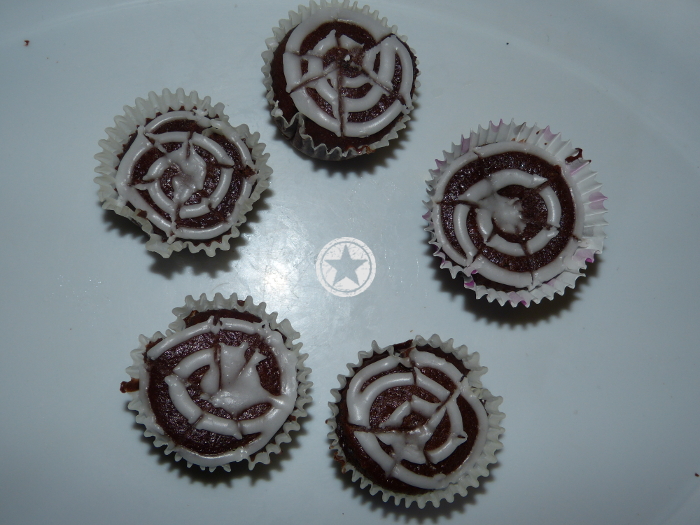 RAOK round-up documents the random acts of kindness or volunteerism that we have been able to do for others over the last month. Our focus is to do something for someone each week. Listing them here celebrates this goal, and we hope may help to make you more mindful of what you have to give too.
This is what we got up to in October / November:
Ran a 2-day intensive certificate-level barista course for a class of transitional secondary students
Vega and a few friends reverse trick & treated for Halloween, baking 100+ cupcakes to give away door-to-door and in stores
Themed Welcome Wednesday (WW) cafe for the 50s and 80s, with table numbers, music, a poster, and of course 'costumes'
Hosted a couple of Vega's friends to dinner and a small Guy Fawkes brazier bonfire to toast marshmallows and watch neighbouring displays
Took some photos for the new WW cafe Facebook page
Passed on fabric and remnants to a new immigrant who wanted to sew for her grand-daughter and others
Dropped off young folk after various functions, and their lost property after that!
Filled a water container up for concrete cutters, working next door on the pavement who had no on-board reservoir, to cool their machinery
Knitted more beanies - this time to fundraise for a local Multiple Sclerosis support group
Atlas helped a friend clean their laptop of 3000+ viruses
Trained a young person on coffee making
Vega, Gemma & I volunteered every Wednesday without fail at the WW cafe
The lesson for me this month has been: LISTEN.
Listen to those around me.  Listen to the RAOKs that the children want to do and support them.  Listen to my heart.
The more I can be present with people, the more I hear what they are saying and what they might need.
This takes time, and as I simplify my life I am hoping to have a bit more here and there especially to be present and listen to those I love the most - my children & husband.
| | |
| --- | --- |
| | |