RAOK round-up #8
21 August 2014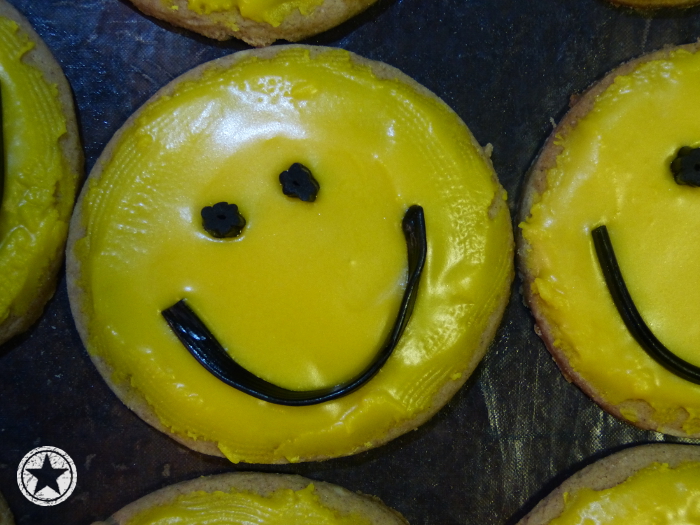 RAOK round-up documents the random acts of kindness or volunteerism that we have been able to do for others over the last month. Our focus is to do something for someone each week. Listing them here celebrates this goal, and we hope may help to make you more mindful of what you have to give too.
Over the last month I adopted the idea now called The Birthday Project, where one intentionally sets out to do acts of kindness on your birthday - one act for each year.  I really liked planning the ideas and noting down people I wanted to surprise even though I didn't get around to doing them all.  I invited my mum, dad, sister, brother, and aunty to do their own random acts of kindness on my behalf instead of buying me birthday gifts and have added theirs to this list as well.
Gave a grocery gift card to a solo mum.

Sent my mum and dad, a bag of yummy Berrylicious tea.

Shared chocolate brownie with my children for afternoon tea (at home).

Knitted a preemie beanie and socks for the SCIBU unit.

Donated a pair of easy-on slippers to a rest home.

Gave away 25 smilie face biscuits.

Made hot chocolate (with marshmallows) for the council and construction workers who were outside working late at night in the freezing cold.

Let a little beauty into the world of a teen, giving her a fabric transfer she could use as inspiration

Lent a micro-finance loan to Layali - a 43 year old widow in Iraq to buy a sewing machine and generator to support her family.  This brings our ratio of male to female back to 50:50 and lending to a 6th unique Kiva country.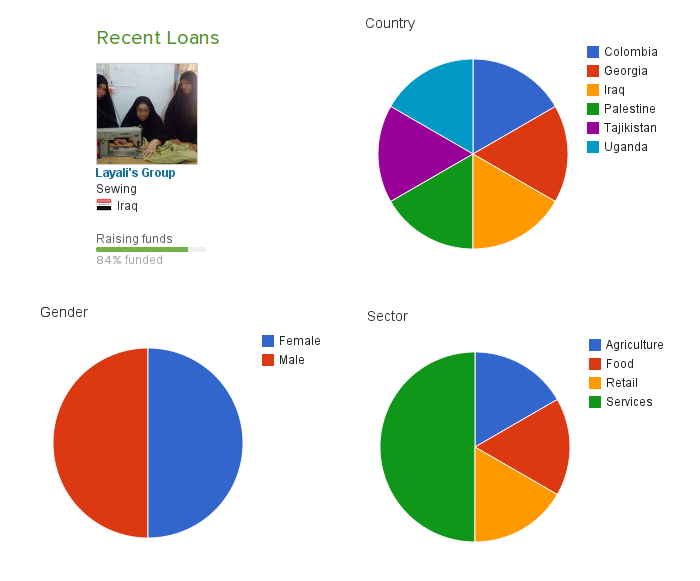 Offered the inspirational luminaires made to

theme the cafe

for the last 8 weeks to volunteers and customers

Re-themed the space with a Kiwi theme, making 8 New Zealand cushions for the couches

Ran three training sessions, each for a couple of young people learning to make coffee; mentored two new baristas-in-training on the job; and ran a 2-week barista 101 mini-course within a Level 2 Hospitality qualification for young people.
Donated canned soup to the NZCU / Salvation Army food bank drive.
Gave a young lass a hug and some time, in the middle of a hectic day. 

'RAOK on Friday was helping a little short old lady get her Calci-Yum. Top shelf, right at the back, it was even a stretch for me to get to the last few in the outer, so I brought them all forward so the next person could hopefully reach them. Lovely birthday idea to spread love and kindness.' Mum

'I'm attending a fund-raising evening on your birthday - that will be my part in your idea.' Aunty J

'Off home to make lasagne and cake to take to Ronald McDonald house as another RAOK for families living there.  Will freeze it in blocks for late night arrivals etc.' Mum

'Just made another meal for my neighbour.  Does that count as one RAOK?' Sister (Sure does!)

My brother did his RAOKs and kept them private and I respect that.  (Love you man)

Vega crocheted a panda hat for a friend as a surprise just-because gift
More than 66 people directly affected by RAOKs this month.  No, I am not that old, but who said you had to stop after you'd reached your age in RAOKs?!  In fact there were more ideas on my birthday project hit list but I will keep chipping away at it and include them in our general round-up next month.
Guess what? It was really hard to give away the smilie face biscuits.
People were so closed and skeptical. They didn't even hear the words "Free biscuit" and their automatic response was 'no' or 'I don't have any change'. Some of these people could be swayed to accept them on a second pass but many just retrenched further behind their 'no'.
It was weird and sad. Perhaps the biscuits were too big (a large Agee preserving jar lid) and looked like fundraising biscuits. Perhaps I ought to have made them smaller but the impact wouldn't have been quite so happy.
Are we really a culture that believes that you don't get anything for nothing to the extreme that we aren't even expectant or open to the opportunity any more. Kind used to be the way people were, or at least that is what I heard.
After the biscuit experience I really feel that we need a kindness revival, an in-real-life meme. What if we could slowly but surely reach every person in our city by either something we did or a chain-reaction that we started and others continued. Would there be such a thing as too much kindness? What would that look like? How would it affect and flow over into all areas of our lives? Would we get desensitized to kindness or would it naturally spill over outside the boundaries of where we live to other people in other places? Would it become a natural part of people's lives that it knit into their character instead of remaining an item on their to-do list?
I don't have the answers, and am only an infinitesimally small agent of change. As long as we still have people that can say 'no' to kindness, there is an opportunity, don't you think?
| | |
| --- | --- |
| | What kindness would you want done to/for you?  Can you do this for someone today? |