RAOK round-up #9
18 September 2014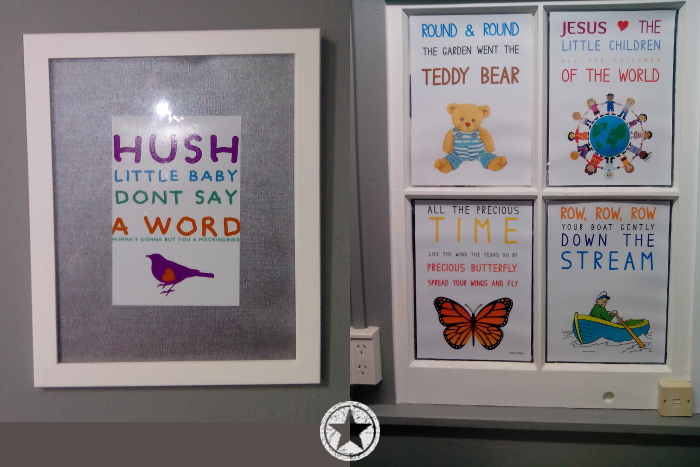 RAOK round-up documents the random acts of kindness or volunteerism that we have been able to do for others over the last month. Our focus is to do something for someone each week. Listing them here celebrates this goal, and we hope may help to make you more mindful of what you have to give too.
Two of the things that have been 'huge' for me this past month, is to give away household items instead of selling them second hand; and sorting through and giving away some of the mountains of clothes we have around our home.  Both took a leap of faith, as I really felt/feel that I ought to try and get something back for them - that if I didn't sell the items I was throwing away income that we really do need.  It was a thrill to know that Women's Refuge were determined to see that good homes were found for each and every piece of furniture or baby item; and that our donations were appreciated.  It made the process so much easier.  
Alongside this I have been sorting through and shredding decade-old receipts and paperwork.  Many for groceries; and household items we still had.  Mentally I have started to understand that the money has already been spent to buy the items, and nothing was bought with the intention of regaining any expenditure; so why on earth do I think that I have to try and re-sell anything now?  I am free to dispose of it, if it is taking up space and not serving us, like I am the receipt, and start afresh.  Liberating.
Gave away a display unit to someone who could definitely use it
Wrote a letter to a young woman graduating high school who doesn't have either parent alive to tell her how proud they are of her.
Designed some posters for the children's room at the cafe, along with signs/labels for the coffee area
Themed the Welcome Wednesday cafe for the 1st birthday celebrations, and for 1920's week
Gemma has joined Vega and I (Electra) working at the cafe, clearing tables and serving hot beverages and cakes to customers
Donated our lounge suite, table and chairs, pram, baby hammock and linen, hall stand, clothes dryer, front carry packs, baby back pack, car seat, bouncinette, entertainment unit, heater, bed linen, baby carry sleeping pod to Women's Refuge
Donated more than a dozen shopping bags of clothing and bric-a-brac to an opportunity shop
Vega re-gifted some money she'd been given to a young person who she thought deserved it for their hard work
Shared lunch with one of Atlas' clients who he'd been in an appointment with for a couple of hours and still had longer to go - just homemade pumpkin soup and toast - nothing fancy
Gemma made and gave away loom band bracelets to our neighbour's children, her sister and a guest - even making them to order
Made a batch of savoury muffins for the dear man losing his wife to cancer (doctors have given her days to live)
Vega made an assortment of bow ties for some young men to choose from, for an Art Deco outfit.  She also made a leather headband for a young woman; and co-oridinated and lent an entire outfit to another.
Atlas looked at an acquaintance's computer and didn't charge them when nothing was wrong
Thought about a barista student I work with when I saw an espresso cup and bought it for them just because.
Prioritised a family day outing first thing in the week because we needed to be kind to ourselves, make some memories and escape from 'normal' for a bit. 
Atlas helped the widow (above) make copies of the slideshow for his wife's funeral
Can I share something with you?
All these months that we have been doing random acts of kindness haven't come naturally or easily.  Many acts have been out of sheer determination and sacrifice.  
When we started I was at a rock-bottom.  Spent. Tired.  In desperate need of support. 
I have no idea why at that time, unless it was serendipity, that in my most weakest moment we found ourselves embarking on a trail of kindness for others.
It wasn't until a few months ago that I was reading about a young female who was engaged to be married and broke it off, devastated.  Her dad said to her "when you have nothing else, give" and she has consequently gone on to help thousands of people.
That's when the penny dropped - I was doing that - the giving, not the helping thousands of people!
There doesn't appear to be any sound evidence in the father's advice that guarantees to get you out of a funk but I believe there is a principle of focus involved.
When I started to look at ways to help other people, I was really trying to get inside their skins, walk in their shoes and generally empathise with them.  It took the focus off myself, and if but for a moment broke up the monotony of my day.
It did my heart good to think that in some small way I was making someone's day happier.
It delighted me that our children could also stop scrapping long enough to rise to the challenge of thinking about others and doing something positive and proactive.
No, I haven't arrived out the other side of 'just getting by' yet and I don't know if you ever really do. And no, our family hasn't suddenly become perfect.  
Bit by bit though I am pushing through and the kindnesses done for others have helped protect my heart from hardening and becoming bitter in the process.
| | |
| --- | --- |
| | |