Santa must be running late
26 December 2013
The big round red-suited jolly man didn't deliver the gift of a lifetime, but we did spend the day in relative peace and quiet as a family - so that's a bonus in suburbia.
Just in case he got confused with the global time zones, or the reindeer had to be re-shod, or the striking elves put him behind schedule I'm posting our current holiday watchlist of possibilities here (thanks to Trademe).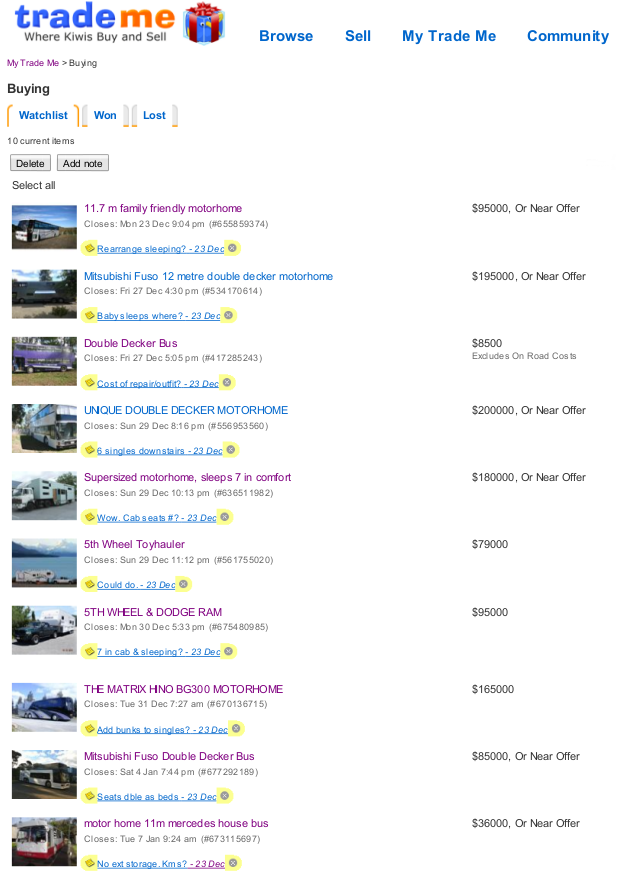 We could easily move straight into one or two of these and get on the road; the others would need some re-arranging or modifying.
How was Christmas day for you?  Any surprises?
| | |
| --- | --- |
| | Look hard beyond what you can see, for the possibilities of what could be. |