Taniwha Daffodils, Takapau
25 September 2014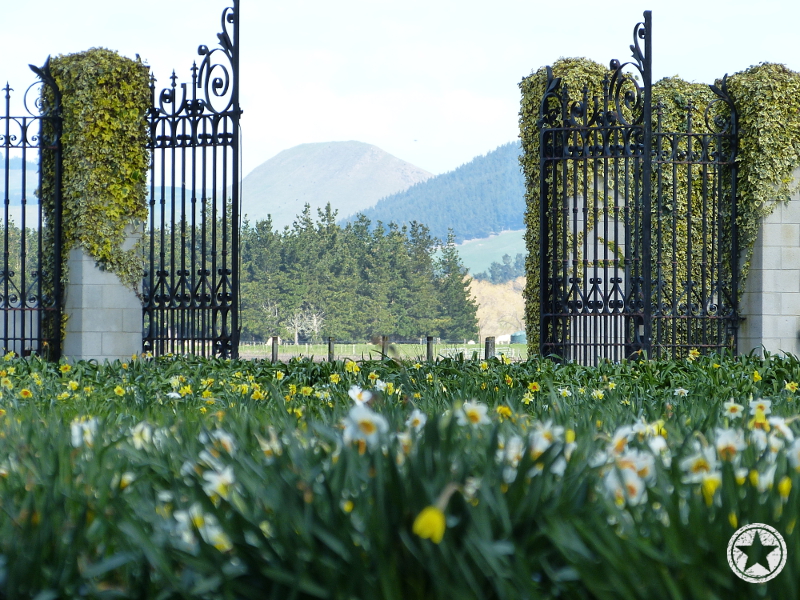 Each year the Mabin family open part of their property, planted in daffodils, to the public as a fund-raiser for Plunket.
This began 40 years ago and now continues every September (it used to be biennial i.i.r.c.) with them developing the area more and more each year.
There is no entry charge - you simply drive right in.  You only pay for any daffodils that you pick into your Mabin-mongrammed blue bucket.  This year pick-your-own stems cost $4 for 30 and are wrapped in cellophane and ribbon by a Plunket volunteer.  That's the fundraiser part but there is so much more to the experience than that.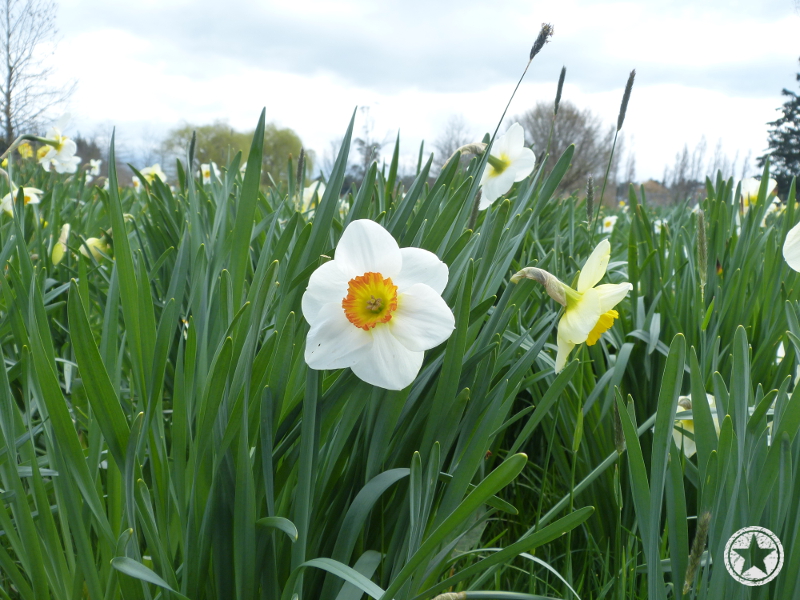 You are free to wander in and out of the daffodil beds, over bridges, around ponds, to the full extent of the fences.  You can imagine for a moment what it would be like to live in such a place.
Cows and sheep flank one end of the daffodil garden and it is a wonderful opportunity for preschoolers to hear and see these animals up close instead of the noises parents make for them whilst reading a book.  We also saw ducks, swans and a heron around the waterways too.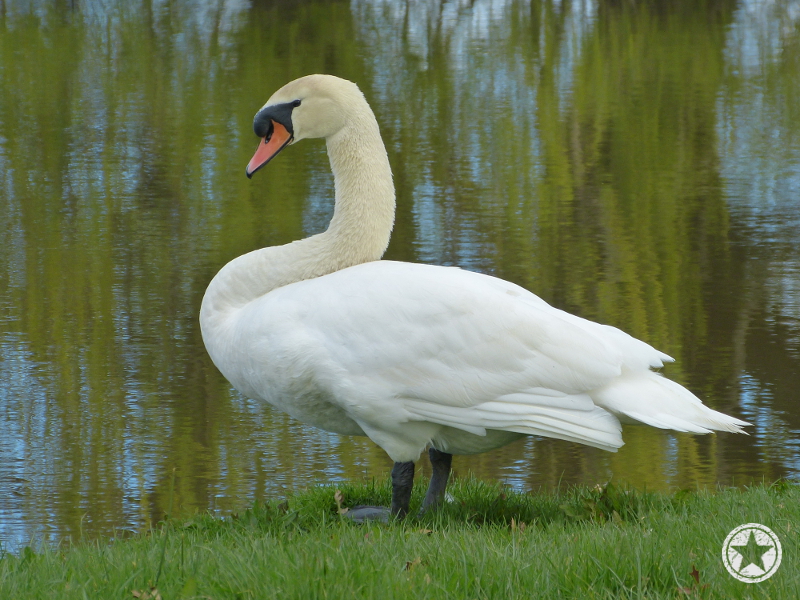 There is a (very high) tree house and tyre swing for the children; and a log cabin furnished with Cape Cod chairs to sit in, on the end of one of the ponds, for old and young alike.  We could all imagine taking some time out with music or a book and just sitting (and possibly falling asleep in the sun if it were our own!).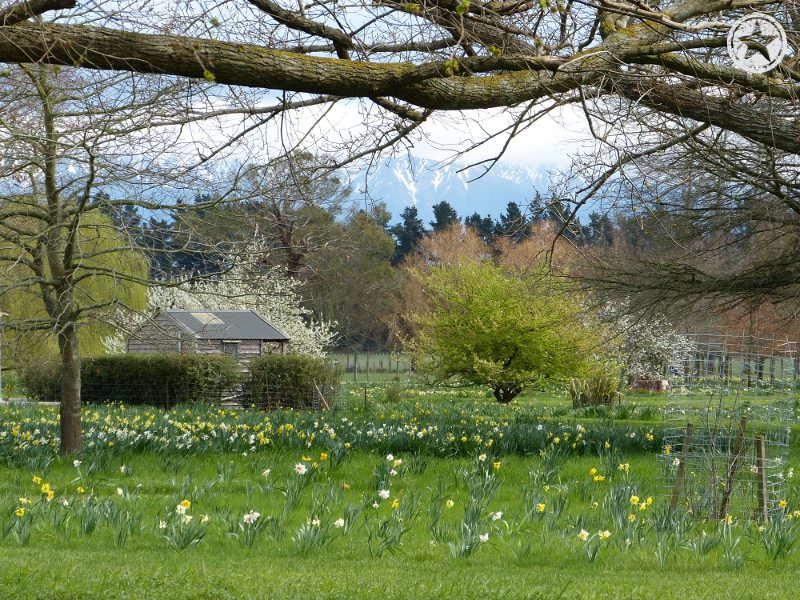 You look beyond the property to the snow-capped mountains on one side; and even the fast-moving woosh of trucks and vehicles passing via the main road on the other kept the youngest little boy amused.
You are welcome to bring your picnic lunch; and they also have coffees and ice creams to buy in the kiosk. Toilet facilities are provided and it is no longer a long-drop but flushing toilets with running water and even soap to wash hands!
Taniwha is an escape, a step back in time to childhood abandon and the calming effects of nature.  
We are grateful for the opportunity to be able to make more family memories here again this year.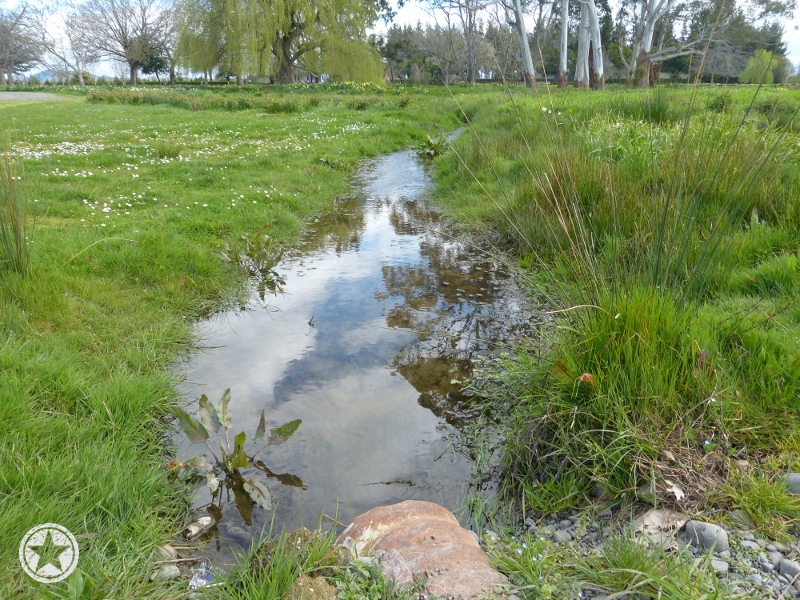 Here are our suggestions for what to take if you are wanting to make some memories of your own:
g

umboots

 or sturdy shoes (some areas can be quite muddy)

a warm jacket or coat (it can get a bit chilly)

plastic bags (if you want to take your shoes off at the end of your visit and keep your car clean)

a picnic lunch or a morning tea

picnic mat (although there are one or two places with seating)

something to stand your flowers in if you want to keep them in water on your trip home

a camera (optional but a great opportunity to get photos of your family)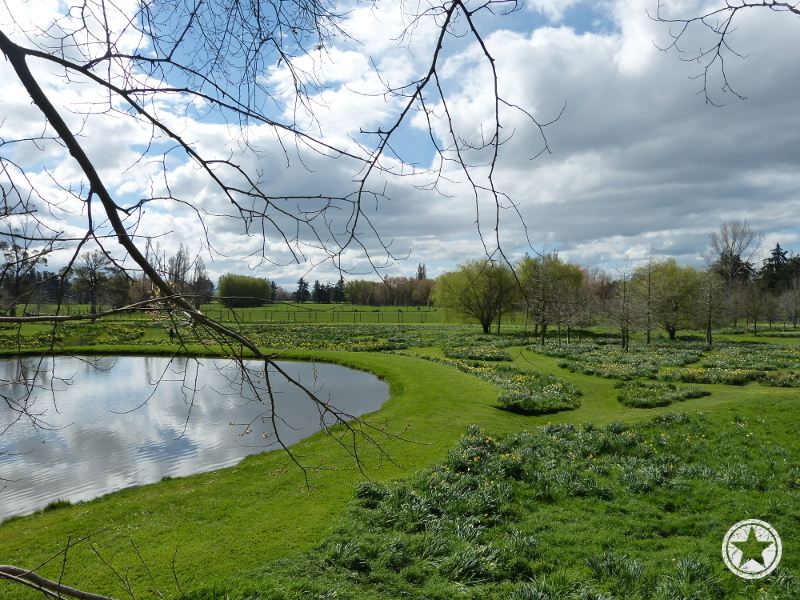 Talking about photos, this year was the first year they ran a photography competition; and the children were heartily encouraged to enter by one of the volunteers.  So at what was supposed to be the end of our day each child quickly shot off to take their 3 snaps; and we stopped off at the Unichem pharmacy in Waipukurau with our entry forms, where the photographs were printed at no charge (and would be picked up for the competition by the Mabin's).  Now that's good old country service if I ever experienced it.
6 of the 18 images are in this post (yes we entered some of Atlas' even though he was ho-hum about them; and I threw some in there too - more because I wanted to support the Mabin's and hope that they may be able to use them).