Vehicle safety checks
17 February 2015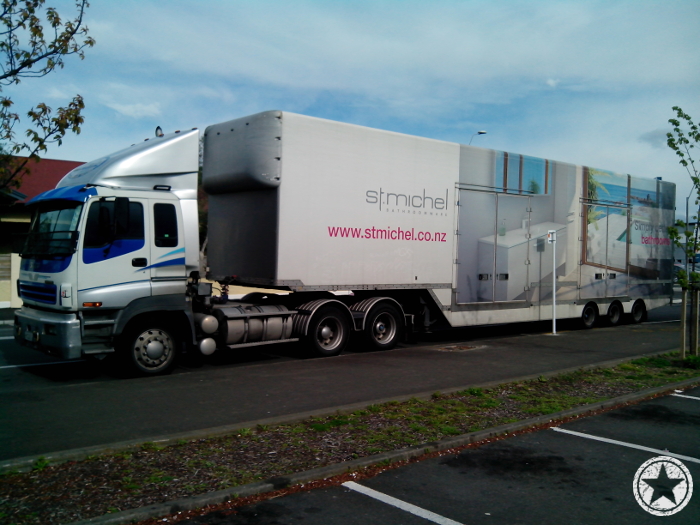 A pre-journey safety check of your vehicle is not a legal requirement but certainly a logical one.
Every vehicle owner is responsible to keep their automobile's condition at a warrantable/certifiable standard even between official checks.
Have you heard of the TWIRL acronym for cars?
Check your:
Tyres
Windscreens, wipers and mirrors
Indicators
Rust
Lights
The NZTA also have another quick on-the-road check too
Failure to keep your heavy vehicle certifiable can mean hefty fines; and if your unit is commercial, will affect your Operator Rating System (ORS) rating too.
ORS is a voluntary system for goods service, passenger service and vehicle recovery vehicles that gives a 1 - 5 star rating depending upon any faults found during COF or roadside inspections; and/or traffic offenses / infringements in a 24-month period.
Road-side inspections (for all drivers) are carried out by the Police, and usually focus on specific initiatives.
As car drivers most will be familiar with breath alcohol tests, WOF and tyre checks, and car registration / driver's license verification.
For a motorhome that is a heavy vehicle, you can expect the following may also be included (where applicable):
Road User Charges (RUC)
Log book
Safety belts
Certificate of Fitness (COF)
Steering
Cab
Chassis
Lighting
Body work
While not specifically for mobile homes, what I did find in my travels are a couple of colourful 1-page pre-trip inspection guides to make the process easier: one for buses and the other trucks.  
The truck one applies to the majority of motorhomes built on a truck body, but still falls a little short if you consider sleeper (not just passenger) safety - the obvious concern being gas transport & inhalation.
Mobile home owners also need to be more aware to check for rust under carriage and around sills as we tend to take our vehicles sea-ward more often than a commercial truck/bus and they are affected by the salt air.  
The best way to do this is to find a heavy vehicle self-service washing facility with a bay underneath where you can steam clean the carriage and get under with a torch to have a look around.  There are truck cleaning companies (eg Clean Co) who offer a top clean and bottom steam service but it does add up quickly.  On the other hand it's good to know that a regular clean for a motorhome will only set you back around $40 + GST.
| | |
| --- | --- |
| | |