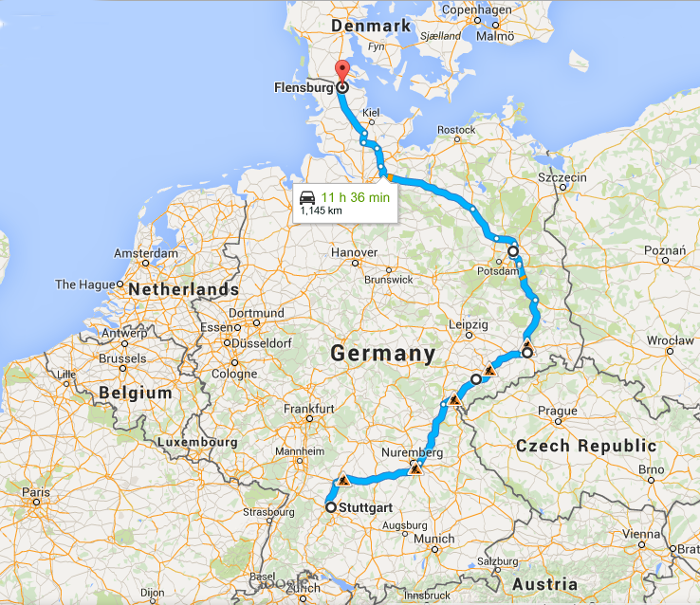 Planning exactly where to go is not a science at all.  It is a mixture of heart and mind, and finding a balance between the two.
The countries we want to visit are just the big picture and it is up to me to design our itinerary to satisfy more than the 'stamp in the passport' mentality of visiting a new land (and in Europe where there are no internal borders, stamps are a bit of a thing of the past anyway).  Let me take you through the beautiful but messy process that is planning an overseas experience (O.E.).
THE WHERE
First Atlas and I prioritised our country wish lists.  You will notice when doing this exercise for yourself that some decisions you make are based on what you know or do not know about a place; othertimes it's how you feel that wins over.  Comparing fact vs feeling is like comparing apples to oranges but it can be done! Surprisingly the first group of 6 (out of 18 destinations) were the same with only 1 difference.  Germany is of course our number 1, but with the potential to stay another 3 months and travel after that, these other countries are our next focus: Denmark, Sweden, Switzerland, Iceland, Belgium & Greece.  
THE WHAT
Next I asked each person what they do or might enjoy doing or seeing in a new place.  I wrote about those in our What we'll see and do in Tuebingen post.
The challenge is to find what opportunities exist in each place, not doing too much, and how it might work to get there.
THE HOW
Google maps is a real boon to route planning and moreso when you discover that there is an 'avoid tolls' option that you can select when travelling by road.

Another tip is instead of entering a broad start and finish location and dragging the route to the places you really want to travel through on the way, use their '+' feature.  Start with your beginning location, add the next one, then press the '+' to add another etc. [Note: it only allows for 10 points.]
To a certain extent you may also need to consider the time of year you will be visiting.  For us, this applied especially to Iceland, as Atlas wants to see the Northern Lights and they are only visible in the (northern) Autumn and Winter months.  Sadly not being there in Summer means not seeing the Puffins and Reindeer though.  That is something I figured early on:
We are not going to be able to see & do everything; we are not going to ever have the perfect itinerary; we will miss some things BUT we will have experienced something, and experienced it together! 
THE WHY
Yes, for us it's primarily experiencing something together.  Parts of our journey are because I want to share something of the past with the family, or conversely try something altogether new; others are because a tourist attraction is in a specific town; one country is for family heritage, others as our foreign 'son' or 'daughter' lives there.  There is no wrong or right reason to go somewhere or do something.
In all this complex inexactness of designing our trip I found that it is neither what, where, how or why that consistently trumps the others.  Each takes a turn as the raison d'etre, and that's okay.
You are not going to be scored out of 100 for your personal planning prowess.