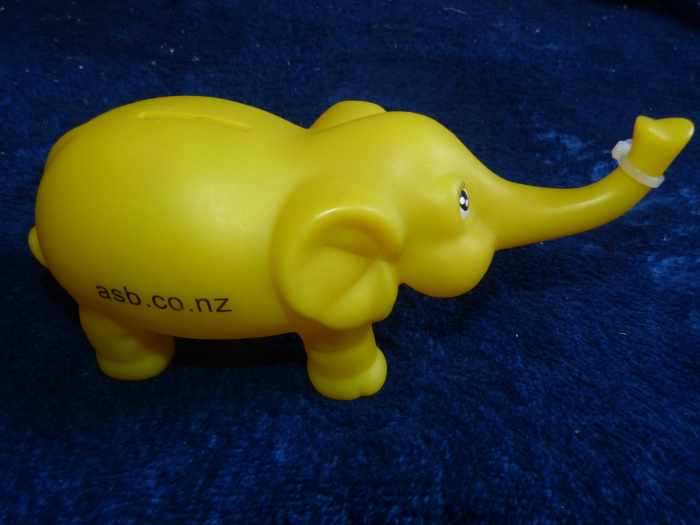 With so many financial systems available (or not) around the world, here are a few guidelines about spending and receiving money in New Zealand...
CASH
You can use cash!  This is particularly true when EFTPOS terminals are down or simply not available like in a small store or at a market.
For those with children or who like to know the background behind everything, here is a pdf called Explaining Currency about the history and change in notes and coins, including images.
MONEY TRANSFERS
Usually one would use a bank to transfer funds into or out of New Zealand.  The bank charges a fee and gains on the exchange rate too.  Which is all well and good if you are sending from one account to another.
The alternative is using a private company to do the same but most also offer a person to person service and/or a person to cellular phone service as well. This seems popular with our temporary immigrant population who are sending wages back home to other Pacific Island nations. The private companies use agents like a grocery store, ethnic food store or dairy.  I haven't listed names here as I have not had experience with any and remain a little skeptical about what I do not know! 
INTERNATIONAL CREDIT CARDS
There are four main cards that are accepted in whole or part in New Zealand:
Diners Club
American Express
Visa
Mastercard
Not all vendors will take the first 2 cards but those with EFTPOS will usually take Visa or Mastercard.
Be aware though that some vendors may charge you an extra % if you choose to pay by a credit card instead of using a form of cash.
Don't be surprised that if you apply for any credit card issued in NZ (except Kiwibank's Mastercard Zero) you will be charged an annual card fee, and if they have a reward scheme sometimes there is a fee for that too!
NATIONAL CREDIT CARDS
There are also a couple of national credit cards available although I don't know how relevant this would be to someone visiting New Zealand, as the application process would probably preclude you from applying.
Anyway for the record they are:
GE Money Visa (In contrast to their Creditline card which is limited to 2000 stores nationwide)
Warehouse Mastercard (they also have a Red card which is only for purchasing on credit in their stores)
What is fascinating are the latest credit card statistics which show: 
$2,900,000,000 of debt is put on credit cards per month in NZ
Of that, $2,633,000,000 is charged to NZ cards in NZ
and $268,000,000 is billed to overseas cards used in NZ
$431,000,000 is loaded onto NZ cards that are used overseas
There is currently over $6,103,000,000 dollars out-standing on credit cards in any given month in New Zealand according to the Reserve Bank.
TRAVELLERS CHEQUES
20+ years ago these seemed like the only 'flexible' monetary unit for most folks wanting to travel overseas (apart from business people who had company credit cards).
The system still exists but you are limited to exchanging the travellers cheque for cash at a bank or foreign exchange merchant and using that to make your purchases.  Yes, you pay a fee to buy the cheques and another for cashing them in and are subject to the exchange rate at the time of both.  As a general rule you can not use these to pay a business directly unless you see the rare (American Express) Travellers cheque sign.
LOCAL BANK ACCOUNT
You may be here on a working (holiday) visa perhaps so considering a New Zealand bank account is a sensible idea especially if you have regular payments to make for rent and utilities.  Many employers pay directly into a bank account.
The criteria is normally that you must intend to be resident for 12 months or more, and be able to provide sufficient identification documents to validate the application process.  
Having a New Zealand bank account means that you can have a cheque book, a debit card (for EFTPOS transactions), pay others by direct credit or automatic payment, and have things deducted from your account (with your permission) by direct debit.  Most banks offer the facility to access your accounts and services online, or by telephone; as well as in person or via Automatic Teller Machines (ATMs) at their branches (and other popular locations).  The services and fees do vary considerably from bank to bank, and account to account.  Fees may include a monthly charge, other ATM fee, transaction setting up fee, cheque dishonour fee, overdrawn fee, manual teller fee .... etc. 
GENERAL
For an explanation and comparison of the pros and cons of our payment types and their security, check out Payments NZ.
Bartering and haggling is not common in New Zealand although with the influx of certain ethnic groups it sometimes seems more prevelant than it once was.  It might be common upon the purchase of a higher priced item to ask or be offered a discount that could be from 5-10% but it is not accepted as universal.  Even charity shops have been seen to display signs to state that the price that is on the clothing is not negotiable by shop staff.
Tipping is also not common - it certainly isn't mandatory.  If anywhere it may be used in a restaurant where you might round the bill total up to the next denomination.  A verbal 'thank you!' for the service you receive is often more valuable to the server.
Some credit card companies have come out with their own branded debit cards.  Like an EFTPOS card with the ability to be used anywhere a credit card is - locally, online or overseas.  The funds come out of your bank account at the time of the transaction.
As an aside to Kiwis wanting to travel overseas, have you seen the likes of the Mastercard multi-currency cash passport?  It's like a pre-paid debit card loaded in one or more of 8 major currencies to values you decide before you take off.  Making it even easier to spend money as you travel!!