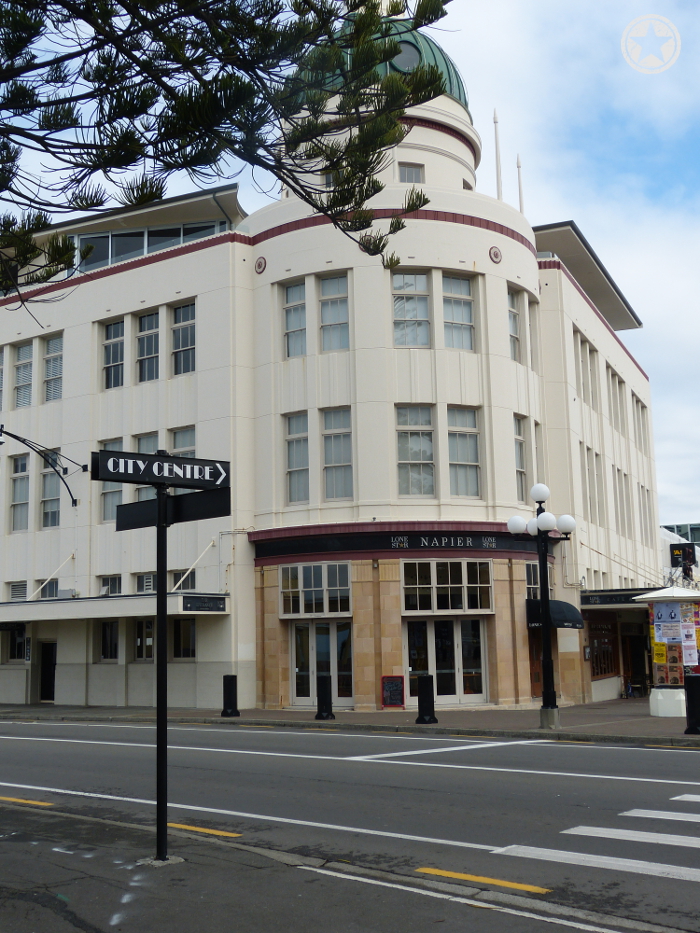 Opposite the Sound Shell is Emmerson Street - the main street of Napier.  A predominantly pedestrian zone with a little one-way traffic, it stretches from a public green space called Clive Square at the farthest end to it's head which on either side are a couple of historic eating and accommodation establishments - the Masonic and Lone Star (pictured).
A walk through the centre of town will take you passed art deco architecture a-plenty if you look for it.  The Art Deco Trust offer a (paid) guided walk or you can do it yourself using a booklet (available from the I-site).
The street signs featuring a white art deco font on black may look in keeping with the celebrated period but are a nightmare for drivers as they are not clear and easily read.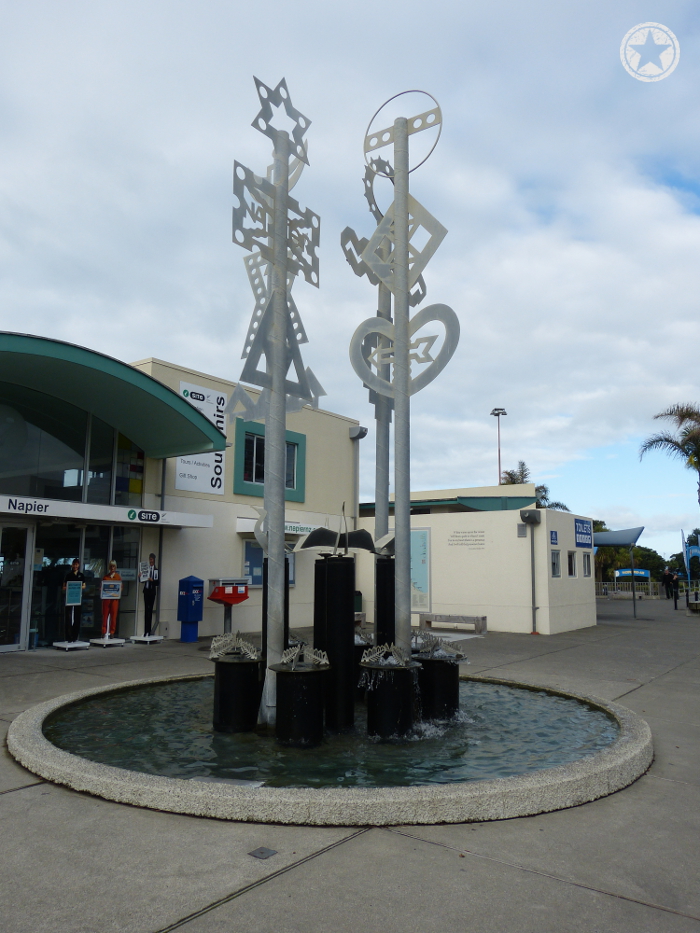 Continuing along Marine Parade there is the Napier I-site.  More than just a visitor information centre with good views, they also have bathroom facilities including showers.
In the background you can also see the Par 2 mini golf course.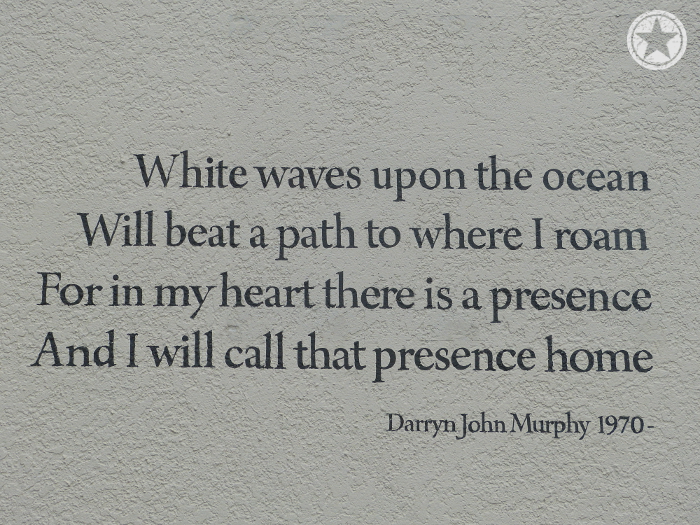 Here is as good a place to mention that all along Marine Parade on the seaward side of these places, there is a wide pathway for walkers, joggers, cyclists, movers and shakers alike. In many parts there are grassed areas as well, so you can stop and sit a while.