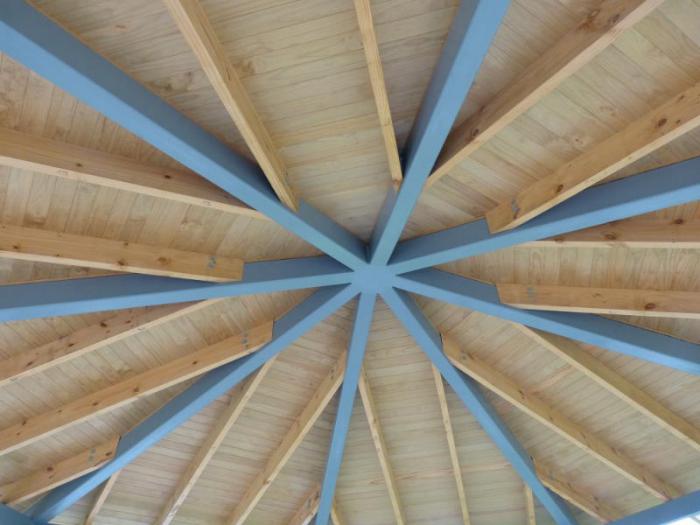 We headed out this evening for a picnic in the park - a large pot of potato salad and another full of cobs of corn.  As we sat in the rotunda in the middle of the gardens, only two other people passed by.  We saw neighbours playing shot put and heard others making use of the playing fields around the side.
Vega sat on a remote park seat and read the newly-acquired 'Complete Collection of Sherlock Holmes', while the others run around playing hide and seek and generally running free among the beds of roses.  At one stage Castor came back to me and was adamant that I follow him and bring Kita, as he wanted to show us the Prince Charming rose.  How sweet!
I wandered off to 'smell the roses'.