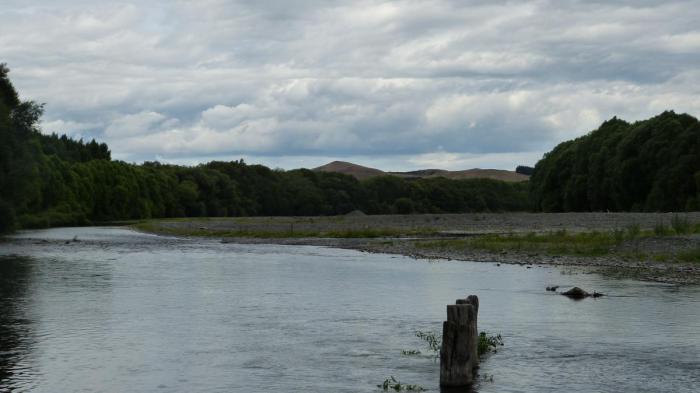 Waipawa is a town that we frequently find ourselves in, but haven't stopped to see it through the eyes of a tourist.
Our usual itinerary takes us to the playground and the library, with sometimes a side tour of the local op shop.
Today we did both of the former then continued on to Waipukurau.
We stopped at the visitor information centre, a local grocers - where we got the largest scallopini you have ever seen and so cheaply, then we lunched in somewhat breezy and drizzly conditions at a park and playground.
Keen to check out another of the i-Site's recommendations for families, we headed off to the nature walk along the river and were the only car in the park.  The walk was easy even with Kita in the backpack, and didn't take too long to complete the loop-track.  
On the way home we stopped at the Waipawa River Park where the children went for a swoosh in the water (be careful here as the current is quite strong in places); and then visited the Clock Shop.  This was a surprisingly fascinating place where we all spent some time (pun not intended) looking around at the wide variety of hour-pieces.
A very full day indeed.