So you've cycled up some of Marine Parade perhaps and continued around the Port north-bound.  You will eventually come to this playground and another of Rotary's community projects - the older children's metal-framed play place in Ahuriri.  
Many people use this walkway with their pooches, via pedal power, jogging, pushing a pram or just strolling; and it's not hard to see why.  You have a view and the sound of the gently pounding ocean, as well as the mountains in the distance.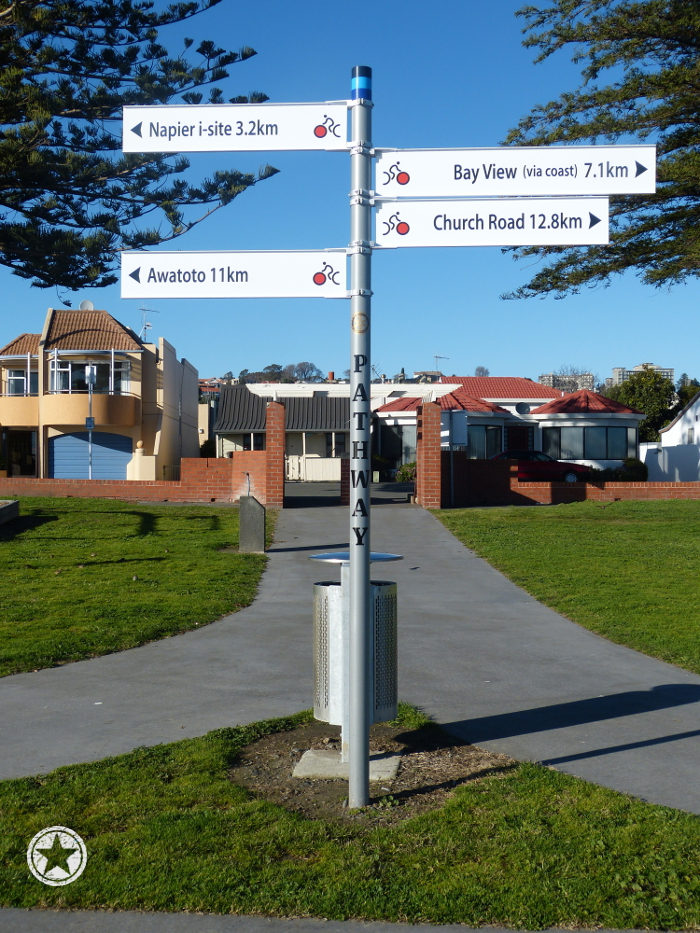 Next door to the older children's play area (photo below) is one for the younger ones with the usual swings, see-saws, slides, as well as climbing frames, monkey bars, and merry-go-rounds.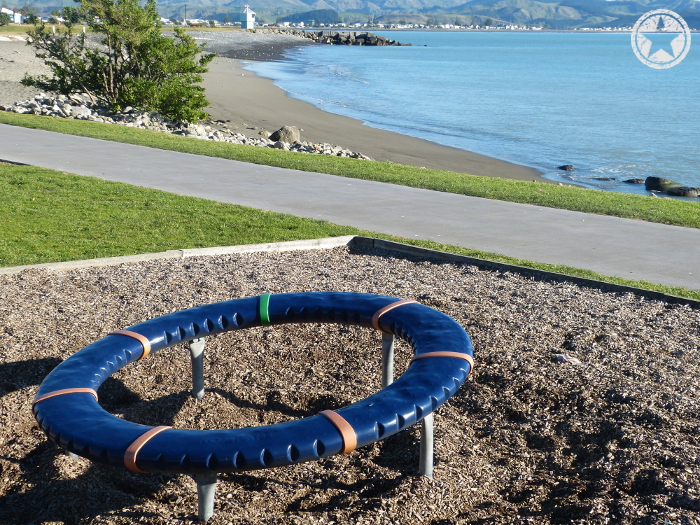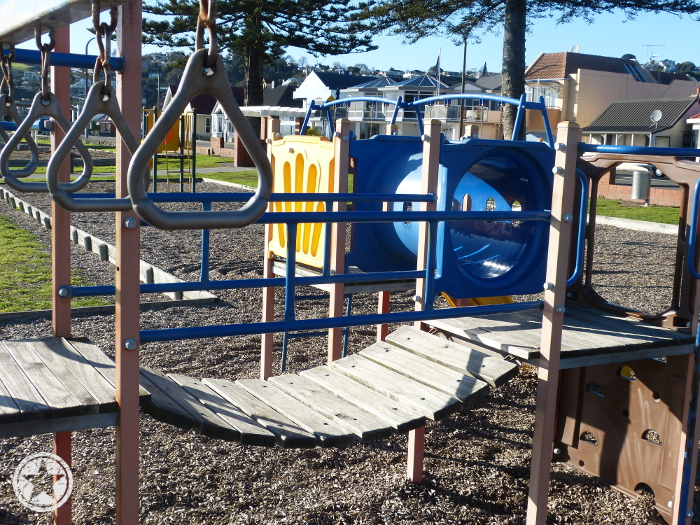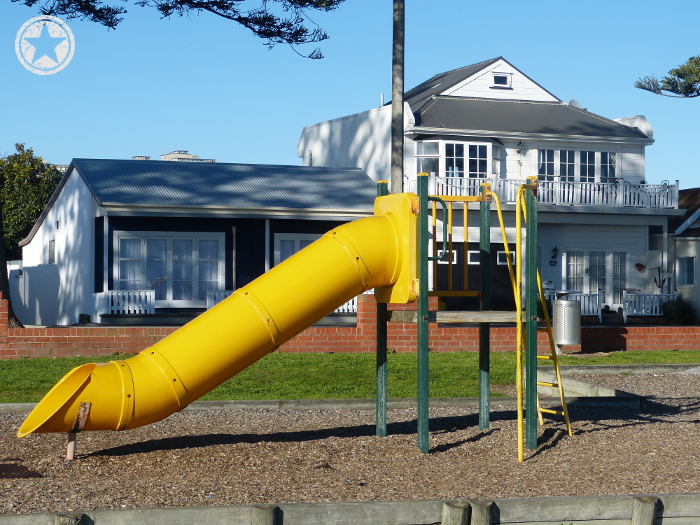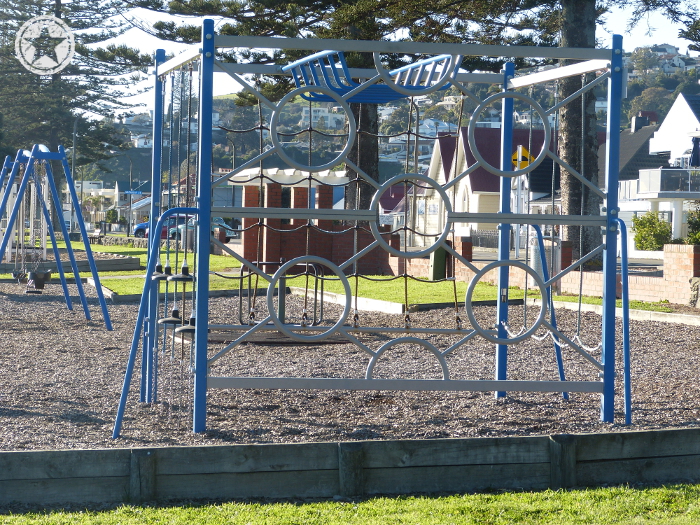 The 14 years and older children's metal play yard.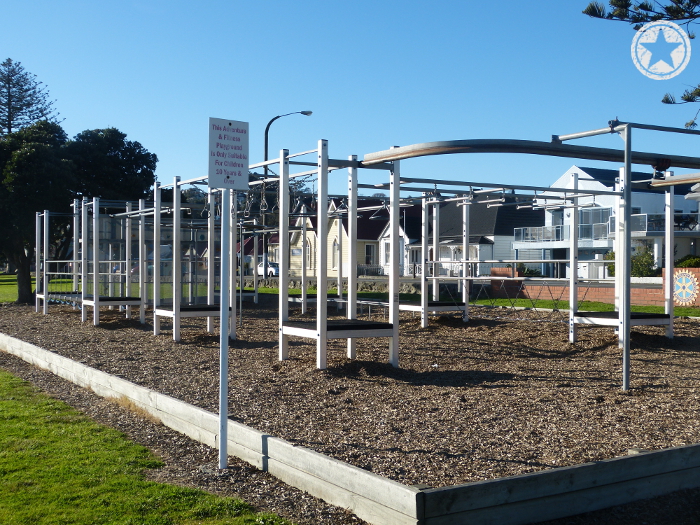 While there is a low stone wall separating the playgrounds from the pathway and roads, there is just the path on the seaward side.  Water seems to hold some sort of magnetism for our younger children in particular so you may find yourself having to play 'goalie' on the path to keep yours in the playground and stop them from racing down the banks too - just saying.
Look at the snow on those hills, on a bright sunny winter's day - simply stunning.
.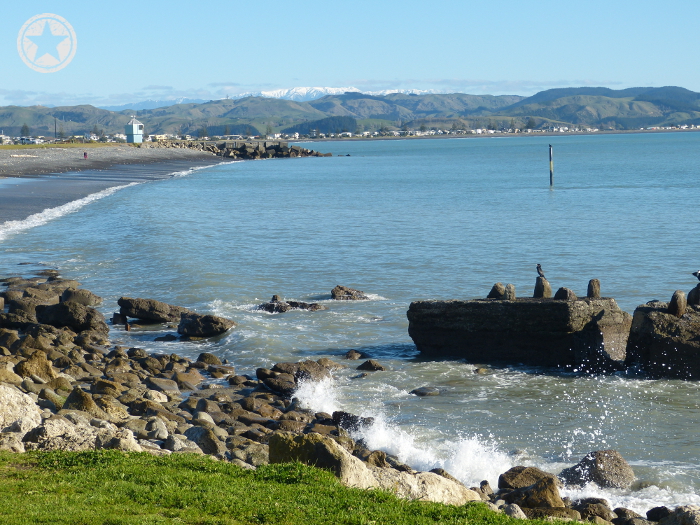 Seagulls are almost synonymous with the beach, and hearing them inland reminds you we are surrounded by water still.  Quite cheekily they will often walk right up to you at a picnic table and start swalking for what you are eating.  We don't find them a nuisance - they're just characters; and they will scatter if you shoo them away.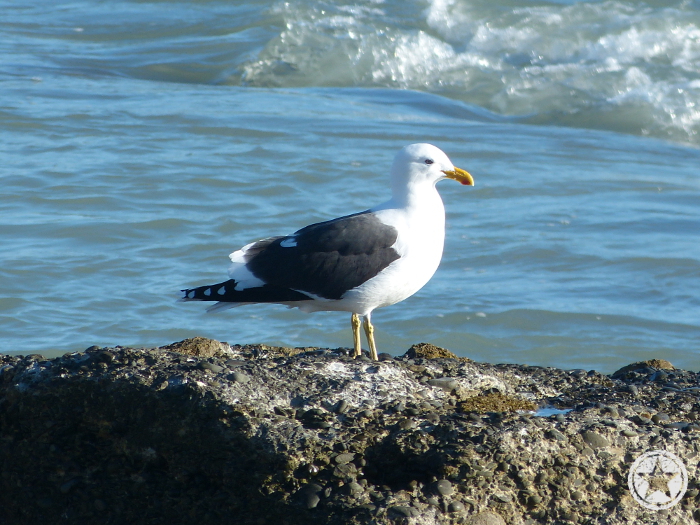 Thanks to all the folks of the Rotary Club of Ahuriri for focussing on the community and bringing it together through play & recreation.