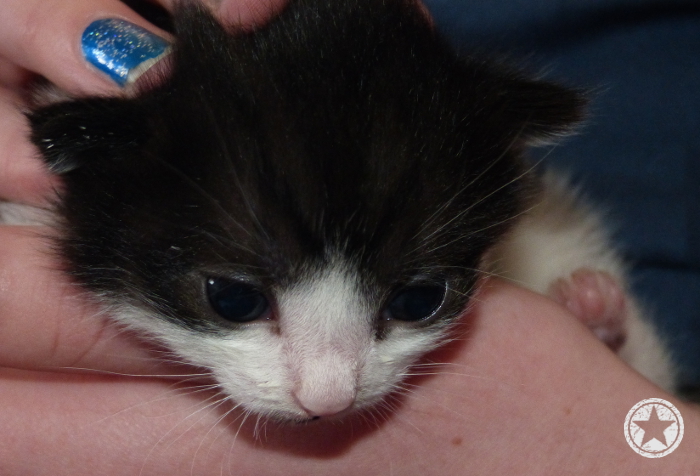 RAOK round-up documents the random acts of kindness or volunteerism that we have been able to do for others over the last month. Our focus is to do something for someone each week. Listing them here celebrates this goal, and we hope may help to make you more mindful of what you have to give too. 
As the days lengthen, the flowers bloom and winter recedes, it is easier to think of ways to put a bit of joy on people's faces (because you are feeling more joyful yourself).
Here's what we've been up to:
Made a few meals for Vega's BFF (& mum) who lost her dad suddenly.  Vega spent a lot of time with her too.
Made soup for the dear man who lost his wife to cancer.
Knitted & crocheted beanies to raise money for Breast Cancer.
Drove a young man home.
Took care of hand-rearing 2 2+ week old kittens overnight.
Gave the 2 (volunteer) trainee baristas at the cafe a french press to start their 'work kit'.
Offered someone a handmade card to use, instead of them rushing around to find one to buy.
Vega and I continued to volunteer at the Welcome Wednesday cafe, and Gemma joined us too.  She serves drinks out to the tables and clears them as well.  She works really hard and is spent at the end of the 4-hour session.
Took on a couple of new barista trainees.
Donated cookbooks and men's work clothes to a level 2 hospitality course.
Bought an outfit for a lass who couldn't otherwise participate in a themed work day.
Spent a day chauffeuring 4 teens around our region's opportunity (charity) shops looking for clothes; gave them some money to spend and provided them lunch.
Took a young person to look for work, and picked them up again.
Fed & entertained several unexpected guests.
Knitted a beanie; and gave an artwork we had to 2 different people as thank you gifts.
Gave a young mum some clothing.
Passed on a new handbag that I'd never use to someone that will. 
Donated foam sponges to a local alternative training programme for cleaning the vans they pick up the students in.
Many of the actions this month have involved giving something that we already had or have created of our own hand.  The beanies knitted from our yarn stash; the clothing from our surplus.  The benefits have been two-fold.  We get to meet another person's need, and at the same time release items that we no longer require nor would store when we go on the road.  
It helps focusing on the recipient(s) when you are sorting yet another box / bag / pile; and as you make an in-road you also see what is being accomplished to move towards the goal of less stuff, and travel.  It's only just recently whilst trying to think of people who might directly benefit from our things that I have been more aware of people in the wider community with less than us, that could really be helped with our hand-me-ons.  Until now, I thought we were struggling.
I'd say it was addictive but that's not quite it - it's motivating, freeing and fulfilling.