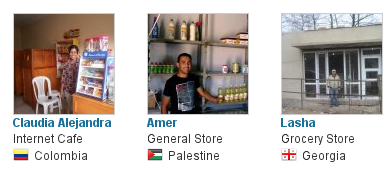 Part of planning our family journey was always to look for special ways to offer help to others that we can participate in together, as we won't be home to do the same.  We talked about the nature of volunteering; the various worthwhile causes; what personal and community needs may exist; the economics of social responsibility locally, nationally and internationally; and how it might all fit together time and resource-wise while we were mobile. 
Those of you familiar with Habitat for Humanity who build and finance low-interest homes for people, will know that each recipient must invest 500 sweat equity hours into their home or anothers.  I even began to wonder whether this concept would work exchanging our volunteer hours for someone sponsoring us, but felt a little over-whelmed with the sheer enormity of fitting that into a year's school, work & travel, and finding the opportunities along the way.  It's not impossible just challenging. Would blogging our adventure count?
We decided that regardless of when we will be able to start our journey or whether we would be able to find practical philanthropic projects, we could start to put our money where our mouth is right now. 
Enter Kiva - a micro finance organisation that provides low-interest loans to people.  You donate multiples of US$25 which gets sent to a lending partner who monitors the loan and its pay-back from the person you chose to support.  When a loan is fully reimbursed you then have that $25 to lend again.  So far we have lent to 3 people - Claudia in Colombia, Amer in Palestine and Lasha in Georgia, and the reward of knowing that you are meeting a real person's need for improving their life and future sure beats losing money buying lottery tickets!
For those who are interested in learning more or making your own trial loan for free, check out the Kiva website.